Big Brother Star Ari Kimber launches his podcast, Diary of a Sydney Psycho on Piccolo Podcasts
Diary of a Sydney Psycho will harness Ari's brash and contentious sense of humour to cover all things relevant to Gen Z, from reality TV, pop culture, sex, politics and everything in between, and he says, "I am so excited to bring you all along with me as I navigate my way through Sydney! I'm going to spill all the goss and roast as many reality stars as I can! I don't hold back so get ready Australia!"
Ari will be joined by producers Holly Mitchell and Andrew Menczel in hosting the show.
Piccolo Podcasts Managing Director, Andrew Menczel, says "Ari has been one of the most entertaining reality stars to hit Australian television this year. He's young, smart, funny and not afraid to say it exactly how he sees it. Piccolo Podcasts is thrilled to have him on board and I can't wait to see this podcast take off."
---
The Bloods – untold stories of Sydney Swans
In the six-part docuseries, produced by The Horde, footy fans will hear from Sydney Swans' greats who talk candidly about moments that shaped the club.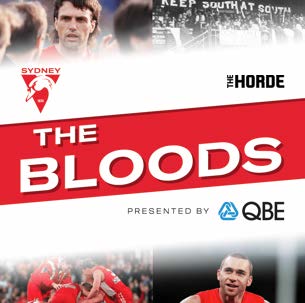 The Bloods features key interviews and recollections from an all-star cast, which includes former premiership winning coach Paul Roos, current Sydney coach John Longmire, the enigmatic Warwick Capper, former AFL Chairman Ross Oakley, revered journalist Tim Lane and many more.
The narrative begins in the dark days of the late 1980s, documenting the Swans' rise from a struggling, financially crippled club who had little choice but to relocate to Sydney. The late Geoffrey Edelsten's reign as the first private owner of an AFL club is retold and the debilitating early 1990s provides a clearer picture of how grim the situation was for Sydney.
While the story of how the Swans lured one of the AFL's most iconic figures, Tony Lockett, to the harbour city is a fascinating tale of persistence by an AFL powerbroker.
This action-packed journey is an engrossing listen for any footy fan, who wants to learn more about the turbulent times of the 1980s and 1990s, as well as what makes Sydney an admired organisation.
Producer of The Bloods and CEO of The Horde, Adrian Houghton, is ecstatic with the end product and feels they are addressing a much-needed opportunity with Australian sports content.
He says, "Our country is steeped in rich sports history. But as time goes on, the legacies of many great athletes and teams are being lost. Those who inspire us, are leaving us, without capturing their tales in digital form."
"There is a need and appetite for historical, storytelling content and it is imperative that these
stories are told for future generations."
---
Decode the mysteries of cryptocurrency
Decoding Crypto is aimed at simplifying cryptocurrency and debunking the myths in NOVA Entertainment's original podcast.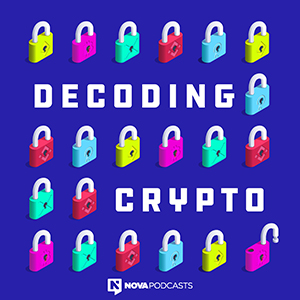 Hosted by expert crypto investors, Justin Baldori and Jason Pizzino, Decoding Crypto aims to demystify the world of cryptocurrency and show listeners how to use it to invest and potentially make money from it.
NOVA Entertainment's Digital Commercial Director Kane Reiken, says, "With Australians increasingly looking to take control of their financial future, there is a natural curiosity about digital assets like Bitcoin as an alternative investment opportunity. This podcast aims to take the mystery out of it, giving listeners the knowledge to help them take their first steps in capitalising on this evolving landscape.
"We know there is already a wealth of expertise within podcasting, so we're excited to bring something unique to the space, built specifically for beginners. Decoding Crypto an easily digestible way for a new generation of investors to get up to speed in a simple and engaging format."
---
Grow your social media presence with NOVA Entertainment's podcast, Build Your Brand
Build Your Brand will provide small business owners, solopreneurs or budding influencers with social media tips and insights for anyone who wants to grow their on-line presence.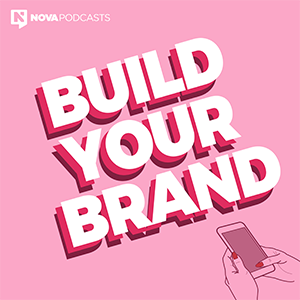 Hosted by Alisha Marfatia, a social media expert and business mentor, the podcast takes the challenge out of mastering social media.
NOVA Entertainment's Head of Podcasting and Digital Content, Rachel Corbett, says, "Building a powerful online presence is essential for small business owners and solopreneurs but it can be hard to know what to do or what to prioritise when you've got so much other stuff on your plate. Build Your Brand is aimed at people who want short, actionable tips they can put things into practice straight away so they can get on with all the other things they need to do to run their business."
Alisha says, "Being involved with Build Your Brand is an exciting opportunity to create more impact. I have seen the possibilities building my own brand. Utilising the online space and implementing new concepts and ways of doing things has brought in more success than I ever thought was possible. The time is now, and it's all available within the Build Your Brand podcast."