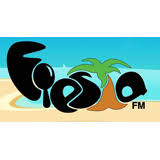 U.K.community radio station Fiesta FM, which broadcasts to the Latin American, Spanish and Portuguese communities in Southampton, issued an on-air apology four months after playing a song that contained the F-word.

Finding the station in breach of the Ofcom code, the regulator reports that it had played the album version of The Beautiful South's 'Don't Marry Her' at 6.48pm on Saturday 29th June 2019.

The station then broadcast an apology, in Spanish, on Wednesday 16th October at 11am.

In its response to Ofcom, Fiesta FM said that the song had been broadcast in error, having been labelled incorrectly with the name of another song. While not excusing the error, it commented that as the station plays a large number of songs in different languages it is "very difficult…to verify each song individually".

But Fiesta says measures have now been taken to prevent the issue happening again, including a more rigorous vetting system when songs are added.