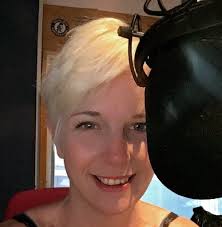 A British radio presenter who left her show while it was on air and was found dead at home hours later had taken her own life, an inquest has heard.

Vicki Archer, 41, left work mid-shift during the BBC radio drivetime show.

She had emailed a colleague at BBC Radio Shropshire to say she was feeling upset and left about 5pm (local time).

Ms Archer had hosted the afternoon show with her co-host since 2010. The BBC said she had worked at the station for more than 20 years and had a successful career in radio and also as an event host and voice over artist.

She was later found dead at her home in Shrewsbury, a town of Shropshire county in western England.

The Shropshire coroner's court heard Ms Archer, a divorced mother of three, had a history of depression and two earlier attempts at taking her own life.

Coroner John Ellery was told she had been found by her stepfather about three hours after she had left work.

Knocks on the door to her home went unanswered so he used a neighbour's ladder to gain access to a bedroom window.

Her stepfather had tried to revive her but she was pronounced dead about 8.20pm that day. The inquest concluded it was by suicide.