Radiodays Asia is a new international radio and audio conference that's coming to Asia in 2019.

The two-day conference, which will take place in Malaysia on August 27-28 next year, was launched today at a press conference in Kuala Lumpur.

Radiodays Asia will contain two parallel tracks to enable a wide spread of topics and more specialized sessions. Some sessions will be fast paced, with shorter presentations; others will be panels, keynotes and inspiring case studies.

It will focus on the future of radio and audio businesses in Asia and bring top-level speakers from around the world to share their ideas, thoughts, strategies and plans for the future of radio and audio.

AsiaRadioToday, radioinfo's sister publication, a founding partner of Radiodays Asia, has been aware of the Asian radio industry's desire to have a conference like this in the region and when the opportunity came to support it, the publication was delighted to be a part of it. The launch press conference was streamed live on Twitter this morning.

Radiodays Asia comes from the team who produces Radiodays Europe, the world's largest and leading conference for radio and audio development, now in its 10th year.
Anders Held, Founder of Radiodays Asia and Project Manager said: "Since 2013 Radiodays Europe has been invited to bring radio expertise to the Asia Media Summit and we have seen a number of visitors from Asia at the Radiodays Europe events. I think Europeans and Asians have a lot to learn from each other in a time when challenges are more and more global."

Speaking at today's launch, AsiaRadioToday publisher Steve Ahern said: "The first time I went to Radiodays Europe I was astonished at the energy and optimism of the event. It is a conference that helped European radio turn a corner and build new confidence in the future of the radio and audio industries. Asian radio businesses can expect to be inspired by new ideas and energy when Radiodays comes to Asia."


Premium Supporting Partners responsible for inviting Radiodays to come to Asia are the Asia-Pacific Institute for Broadcasting Development (AIBD) and Commercial Radio Malaysia (CRM).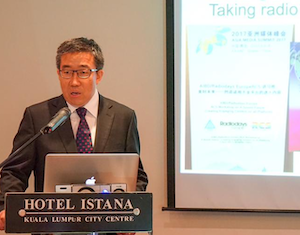 "AIBD is pleased to be a Premium Supporting Partner. I believe this will be a new and distinct platform for Radiodays Europe to embrace the Asia-Pacific region, and for the latter to learn about the advanced new trends in the radio and audio industry, as an enhancement of the successful cooperation between AIBD and Radiodays Europe in the framework of the Asia Media Summit when they joined hands in 2013. While the media landscape is being transformed in many ways, there are more challenges and opportunities for the sound media.
"AIBD hopes all its members can benefit from this high-calibre industry event and bring the radio and audio in Asia-Pacific to ever new heights," said Chang Jin, Director of AIBD.

"This will be a new and distinct platform for Radiodays Europe to embrace the Asia-Pacific region, and for the latter to learn about the advanced new trends in the radio and audio industry."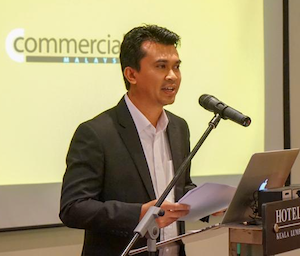 Commercial Radio Malaysia President Ozarizan Mohd Nor said: "Choosing to hold this conference in Kuala Lumpur was the right choice. Participants will get more than they expected when they come here… We have been waiting for this conference to come to Asia so that people from all over the world can share their ideas with us in the Asian radio industry."

RCS, Triton Digital and Wedel Software are the three commercial launch partners. James Cridland's Podnews is also a launch media partner.

Joan Warner, CEO of launch partner Commercial Radio Australia, said: "As radio continues to reinvent itself, creating new partnerships and looking outwards for collaboration across a range of industries will help us continue to prosper and grow."
Speakers for Radiodays Asia will include the most innovative, inspirational, knowledgeable and sought-after international experts from the radio and audio industries, plus those from other fields such as digital trends, new business models and journalism. If you have suggestions for speaker or sessions for Radiodays Asia 2019 please send these to Anders Held, Project Manager, Radiodays Asia: [email protected]

Radiodays Asia will offer commercial companies and service providers business opportunities. Different commercial packages will be offered and a professional exhibition organized.

For further information on sponsorship or exhibition opportunities please contact: [email protected]

AsiaRadioToday readers will also get a special discount on registrations. More details soon.
See the launch media conference below.