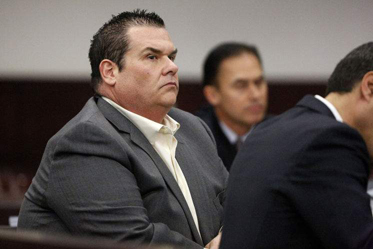 Radio host Bubba "The Love Sponge" Clem is once again heard in Tampa.

Clem, who lives in St. Petersburg, landed at WWBA-AM 820 after Beasley Broadcast Group's WBRN-FM 98.7 said in December 2016 it would no longer broadcast his show in the Tampa Bay area following a ratings-tampering lawsuit filed against him by Nielsen.

Clem admitted to the ratings tampering charges at a news conference in 2016.

The radio host has been a part of several controversies over the years. In 2001 he was charged with animal cruelty after the castration and slaughter of a pig on air. He was later acquitted.

Three years later, he was fired from his nationally syndicated radio show by Clear Channel (which has since become iHeartRadio Inc.) after racking up US$755,000 in fines from the Federal Communications Commission.

In 2006, Clem recorded a video of wrestler Hulk Hogan having sex with his wife, a tape that was later leaked to online media company Gawker. Hogan and Clem settled a lawsuit out of court. Gawker went broke after paying the fine.
(Picture: Bubba "The Love Sponge" Clem seen in court in 2013)