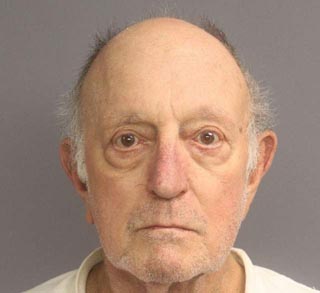 A grand jury has indicted longtime New York City DJ Dave Heman (pictured) on charges of attempting to transport a minor with intent to engage in criminal sexual activity.

Herman is best remembered for his many years hosting the then Rock WNEW "Rock & Roll Morning Show" for more than two decades. He was arrested last year for allegedly trying to transport someone he thought was a seven-year-old girl to the U.S. Virgin Islands (!) for sex.

In fact, the girl and her mother actually were personalities created by an undercover investigator from the Bergen County Prosecutor's Office who began communicating with Herman the year before on Motherless.com — a raunchy website where he allegedly wrote under the handle, David121482. The profile for that user read he was 'interested in other incest families, mothers who are involved with their children and all extreme or unusual family relationships'."

Herman was arrested in October 2013 at an airport in the Virgin Islands. He went back to the U.S., and has been held without bond in New Jersey awaiting trial.

He faces 10 years to life in prison and a maximum $250,000 fine if convicted.