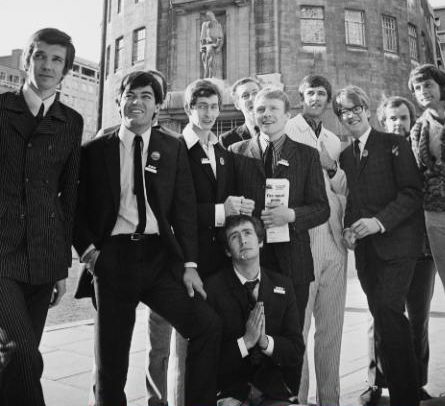 Chris Denning, the disgraced Radio 1 DJ, has been jailed for 13 years for assaulting 11 victims, some as young as eight, as it emerged he "offered" one of his victims to another BBC presenter who replied that he "didn't do that sort of thing".

The prolific paedophile, 75, used his fame to sexually abuse dozens of young boys in the 1960s, '70s and '80s. He took some of the boys to London on several occasions and introduced them to other celebrities, including Gary Glitter.

Prosecutor Jonathan Polnay said: "In the late 1960s up to the mid 1970s he was a famous DJ, having worked for Radio Luxembourg, Radio London, BBC 2, BBC's Light Programme and as one of the original Radio 1 DJs, where he had his own show."

Denning lured boys into his house using his fame and plied them with records, alcohol and cigarettes. He showed them pornography before forcing them to perform sex acts on him and photographed them naked.

David Burgess, defending, said Denning suffers from "various ailments" and may die before the end of his sentence. He added: "His past has caught up with him, we are talking about events over 40 years ago. He is very sorry, he has expressed that before."

Denning did not react as the sentence was imposed.

(Picture: A group of the newly appointed Radio One DJ's pose outside Broadcasting House in 1967. (Left to right) Pete Drummond, Tony Blackburn, Dave Cash, Kenny Everett (kneeling), Duncan Johnson, Chris Denning, Ed Stewart, Mike Ahern, John Peel, unknown.