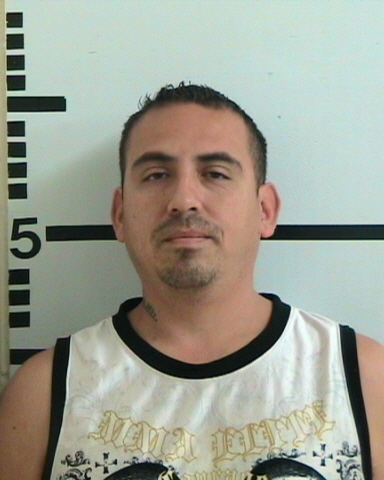 The San Antonio County Sheriff's Office were called to check out a death at The Ranch, 92.3 KRNH, a country music radio station.

Sheriff Rusty Hierholzer said a radio station employee was found dead by another employee. The victim, identified as Sherry Ruth Francis, was killed in the parking lot.

Deputies covered the area and found the suspect walking along the highway. He was identified as Gilbert Manriquez. (pictured)

The Sheriff's office says 52-year-old Sherry Francis had just pulled in to work around 5:00 am when deputies say Manriquez came up to her car.

The Sheriff said: "He was according to his own omission, in a drug craze, and thought he had walked up to a house to get drugs. The lady told him to leave and he ended up attacking her, right when she drove up and got out of her vehicle."

Investigators say Manriquez has no apparent association with Francis or the radio station and they are calling this a random act of violence.

Owner of Ranch Radio, Mark Grubbs said: "She was a ball of energy, on air and off air, she really got it, she really loved her job and she fit in so well.".

Francis had only worked there for four weeks. Her boss says she moved from San Marcos where she was a realtor. He says she was enthusiastic about getting back into radio after taking some time off. "She showed up a day early, she really loved the radio business.".

The station ran an on air memorial for Sherry.