Funnily enough, that's true for radio too.
Last week SCA released it's latest monthly digital traffic figures as Director of Digital and Innovation, Clive Dickens celebrates his first year with the company presiding over some spectacular growth in daily UBs (unique browsers). See our earlier story.
More interesting stuff, however, can be found deeper into the 30 page presentation. A series of slides shows how much share of the conversation on social media can be attributed to competing radio networks and other media organisations.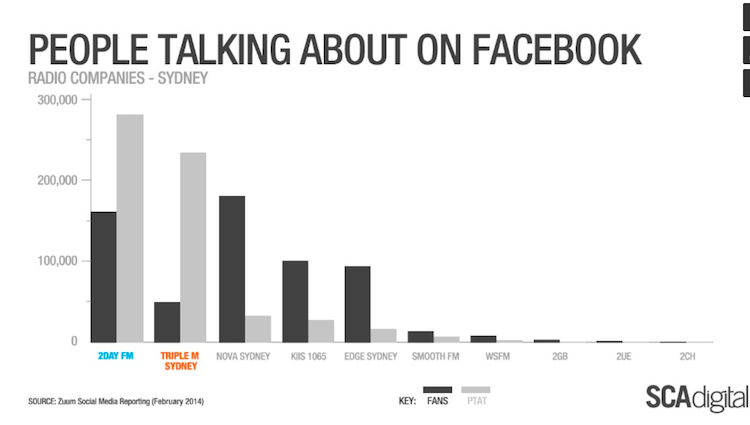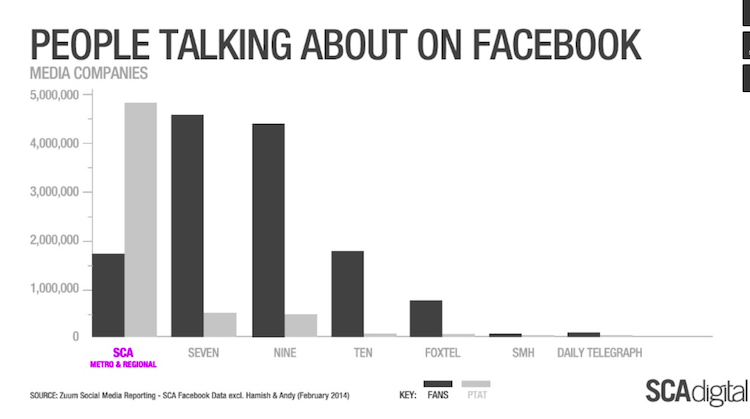 According to the Nielsen figures upon which SCA relies, as a group SCA Brands command 21% of all broadcast media Likes on facebook Broadcast Media includes the Seven, Nine, Ten and Foxtel TV networks as well as all radio.
As for Twitter, SCA Brands lead 27% of all followers of broadcast media.
When it comes to All Radio Networks the SCA figures blow out to 59% of Likes on facebook and 51% of Twitter followers.
But SCA doesn't have it all their own way. While they grab the lion's share of Instagram followers (52% of cume) NOVA ENTERTAINMENT owns YouTube.