2CH will ditch it's AM music feed and become a DAB+ only station, as SEN launches 1170 SEN in Sydney later this year.
Pacific Star bought 2CH from EON in June, acquiring both the AM and DAB+ frequencies.
The station has now begun running messages telling listeners of the impending change and urging them to buy a digital radio from Harvey Norman.
CEO Craig Hutchison says: "We are hugely respectful of 2CH's loyal and dedicated audience – which is why we plan to retain the brand and secure its future on the fastest-growing audio platform – digital radio."
The announcement was made to shareholders yesterday, with Andrew Voss unveiled as the breakfast host for the new station.
radioinfo has been inundated by listener emails objecting to what is happening to 2CH, but as sports resume with high intensity after Covid lockdowns have eased in some states, there is an appetite for sport from many other listeners. On the AM band in Sydney, 2UE might end up being the ultimate beneficiary of audience churn when the music format is switched off.
Hutchison says: "If it's happening in sport here or around the world, 1170 SEN Sydney will take you there – with live coverage of NRL, State of Origin, Test cricket, Big Bash, A-League, AFL and racing – alongside, news, opinion and debate from the country's biggest names in sport.

"We are honoured and thrilled that Vossy will lead the charge when we launch. He has built a truly special connection with Sydney audiences not only as as the man voted the most popular rugby league caller in the country, but as one of sport's great all-rounders including his coverage of both Summer and Winter Olympic Games, Commonwealth Games, World Cups and championships as well as an array of sports from surfboat racing, to touch football, to triathlons and even bull riding.

"He'll have an opinion and drive a contemporary sports-led breakfast show."
The AM frequency will be rebranded with the SEN livery.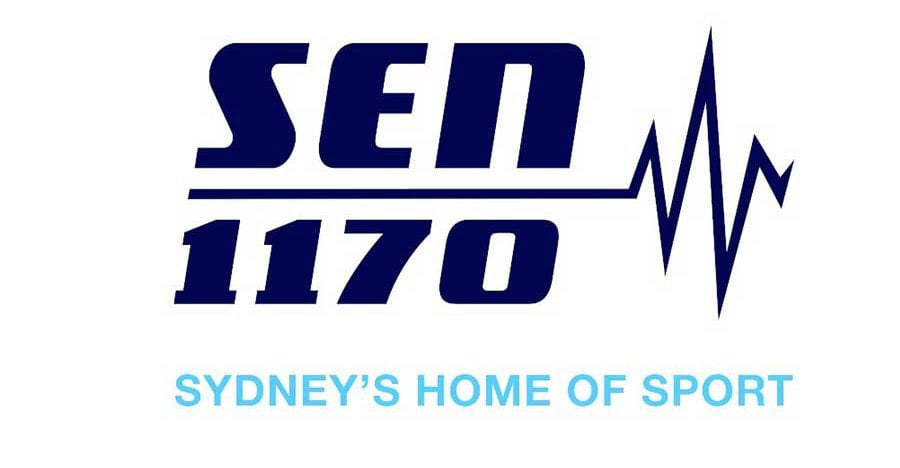 Fox League's Voss says he is excited to be joining 1170 SEN Sydney: "I've always loved radio from the moment I started my career in the media way back in 1987, so the opportunity to get back into it and create something unique was really appealing. The show is going to be a bit like reading the paper from back to front – there will be plenty of sport, but we'll also cover what's making news. I can't wait to chat to listeners and take Sydney's sporting-pulse each weekday morning.

"As someone who likes his poker, I'll put it this way, we'll be pushing our chips all-in to make a great breakfast show like no other in the market."

Voss' breakfast show will also be simulcast on SEN's new racing station SENTrack in Sydney on 1539AM and DAB+, which launches this Saturday 22 August. The show will also fed to SENTrack Wollongong 1575 AM and Gosford 801 AM.

Rugby league personalities Joel Caine and Jimmy Smith will continue to host the breakfast show on SENTrack until Voss joins, with the boys to then take on other roles with the station.

Gerard Whateley will also be heard live on 1170 SEN and DAB+ from 12-1pm Monday – Thursday, with other talent signings to be announced shortly.
At this stage there is no definite time frame for the launch of 1170 SEN, though there is speculation that it will come before the NRL and AFL final series.
There was plenty of speculation around the future of 2CH yesterday when, for a while, 2UE's program took its place on DAB+ and streaming services. Various announcers apologised to DAB+ listeners who complained about the wrong feed being on air while technical arrangements were in progress to separate the AM and DAB+ studio feeds. 2CH has been pushing hard with on air promos this year encouraging listeners to purchase digital radios and migrate to digital.
In other news, SEN will launch its hybrid music/sport station SEN Spirit 621 Southwest on Monday and early September, the broadcaster will launch SENTrack 1053AM Brisbane and 1620AM Gold Coast featuring a dedicated local breakfast show with former Australian test cricketer Ian Healy and veteran sports journalist Pat Welsh – taking its SENTrack stations to nine around the country.
Related stories
Brad Smart on the future of 2CH
2CH sale an offer too good to refuse: Anatomy of the deal

Read more about Digital Radio here.

---
Subscribe to the radioinfo daily flash briefing podcast on these platforms: Acast, Apple iTunes Podcasts, Podtail, Spotify, Google Podcasts, TuneIn, or wherever you get your podcasts.