With the City to Surf run happening this weekend in Sydney, 2UE Sports Today hosts John "Gibbsy" Gibbs and Greg "Brandy" Alexander were on air live from the City 2 Surf Fitness and Health Expo this evening, on the main stage at the Royal Hall of Industries adjacent to the Entertainment Quarter and Fox Studios.
2UE is the main sponsor of the 'Main Stage' at the Fitness & Health Expo, also for the first time.
Australian Mushroom Growers has partnered with 2UE at the Expo for promotions and giveaways.
The City2Surf Fitness & Health Expo is not only where runners collect their bibs but also the place to go for last minute race day preparations. It features the latest products, amazing special offers, free samples, live talk sessions, spot prizes and the full range of event merchandise.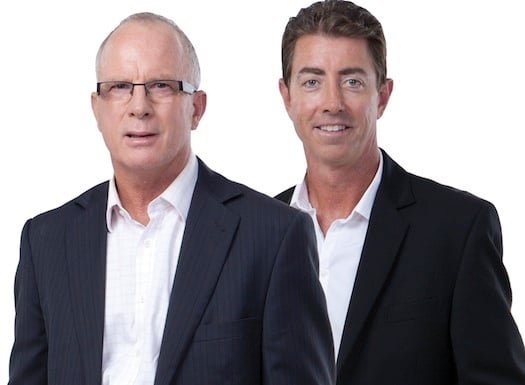 2UE will also have a team of 40 staff and listeners running in this year's City to Surf event. The City to Surf Team 2UE, powered by Mushrooms, will be collecting their bibs and the Mushroom packs along with many other entrants competing this Sunday in the City to Surf.
The Expo is on today, tomorrow 7am to 5pm and Saturday 8am to 5pm. Listeners can drop into the Mushroom Growers stand, chat with nutritionist Glenn Cardwell and the team and sample the mushrooms on offer.
2Day's Jules Lund was also getting into the spirit of the City to Surf. See our other report.