For the staff of Brisbane's 4TAB and its parent company UBET, the sudden and untimely death of popular General Manager Steve Cairns (pictured) came as a shock.
Mr Cairns was only 53 when he died of a heart attack, in his sleep in the early hours of Monday, 16 November.
UBET has released the following statement.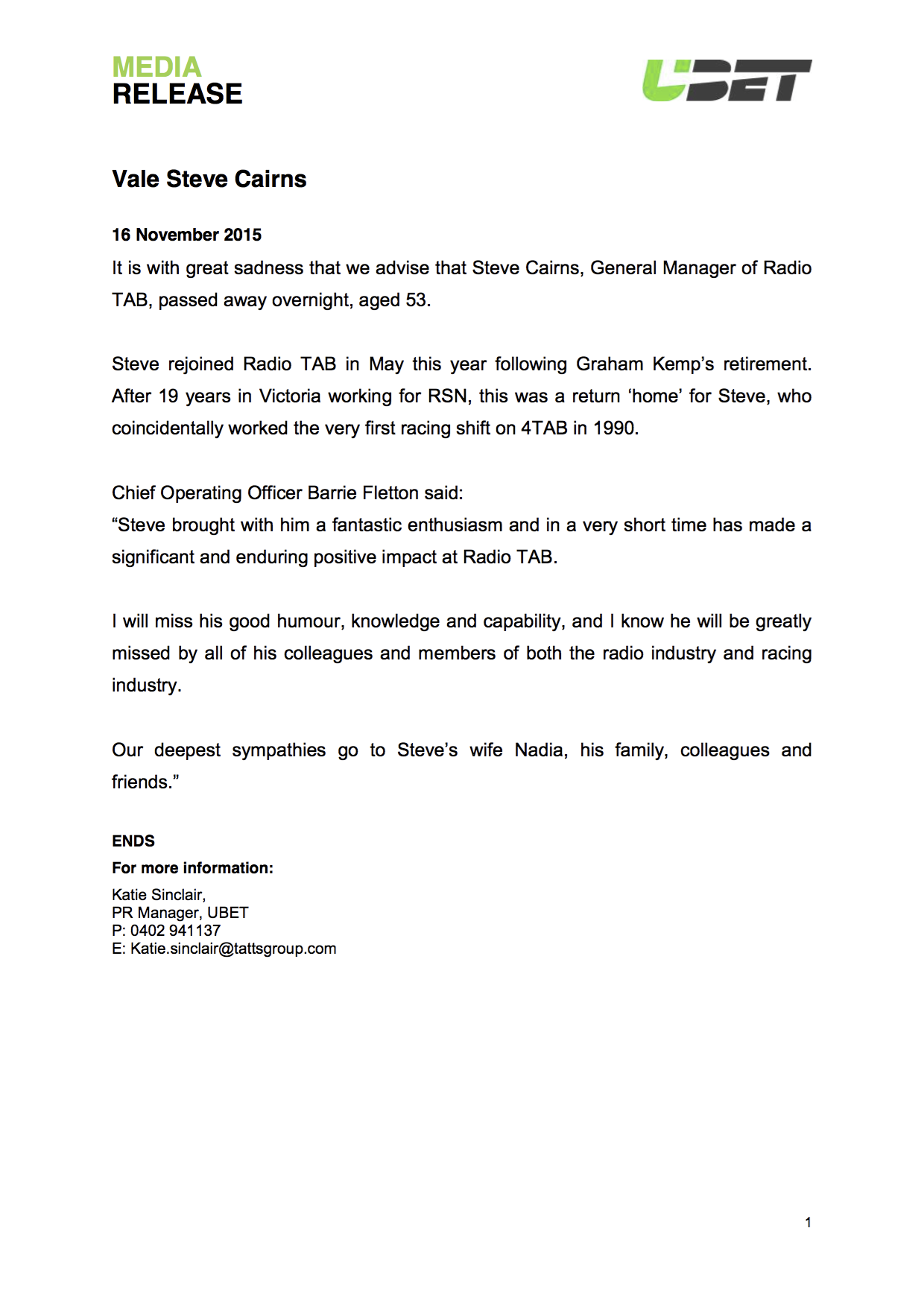 radioinfo will let you know funeral details when they are available.