WorldDAB's latest market report reveals that, by the end of Q2 2018, over 71 million consumer and automotive DAB/DAB+ receivers had been sold in Europe and Asia Pacific , up from 58 million in Q2 2017.

The new data published by WorldDAB draws on multiple sources to give a comprehensive overview of the latest statistics on DAB receiver sales, road and population coverage, household penetration and the number of national stations on DAB/DAB+ compared to FM.

The report covers Australia, Belgium, Denmark, France, Germany, Italy, the Netherlands, Norway, Switzerland and the UK and while there is significant activity across Europe, Asia, Middle East and Africa and the report also details the rollout status in 21 emerging markets including information on trials and population coverage.

Key findings from the report include:
• In Australia, 60% of new cars are now sold with DAB+, up from 47% in 2017
• Almost 12 million receivers have been sold in Germany (11.8 million) and 17% of German households now own at least one DAB receiver
• In the UK, 64% of households have at least one DAB radio and digital listening has been in excess of 50% for three successive quarters
• Nearly 6 million receivers have been sold in Norway (5,600,000)
• In Switzerland, 63% of all radio listening is via digital platforms – with 34% via DAB+
• Italy, France, Netherlands and Belgium have all shown positive signs of growth in the last year

In Australia the research shows that DAB+ has slowed, but that is because it is now almost fully rolled out in the 5 metro areas and new areas are yet to be established. Similarly with 1st level road coverage concentrated around those 5 markets the total number of kilometers covered appears small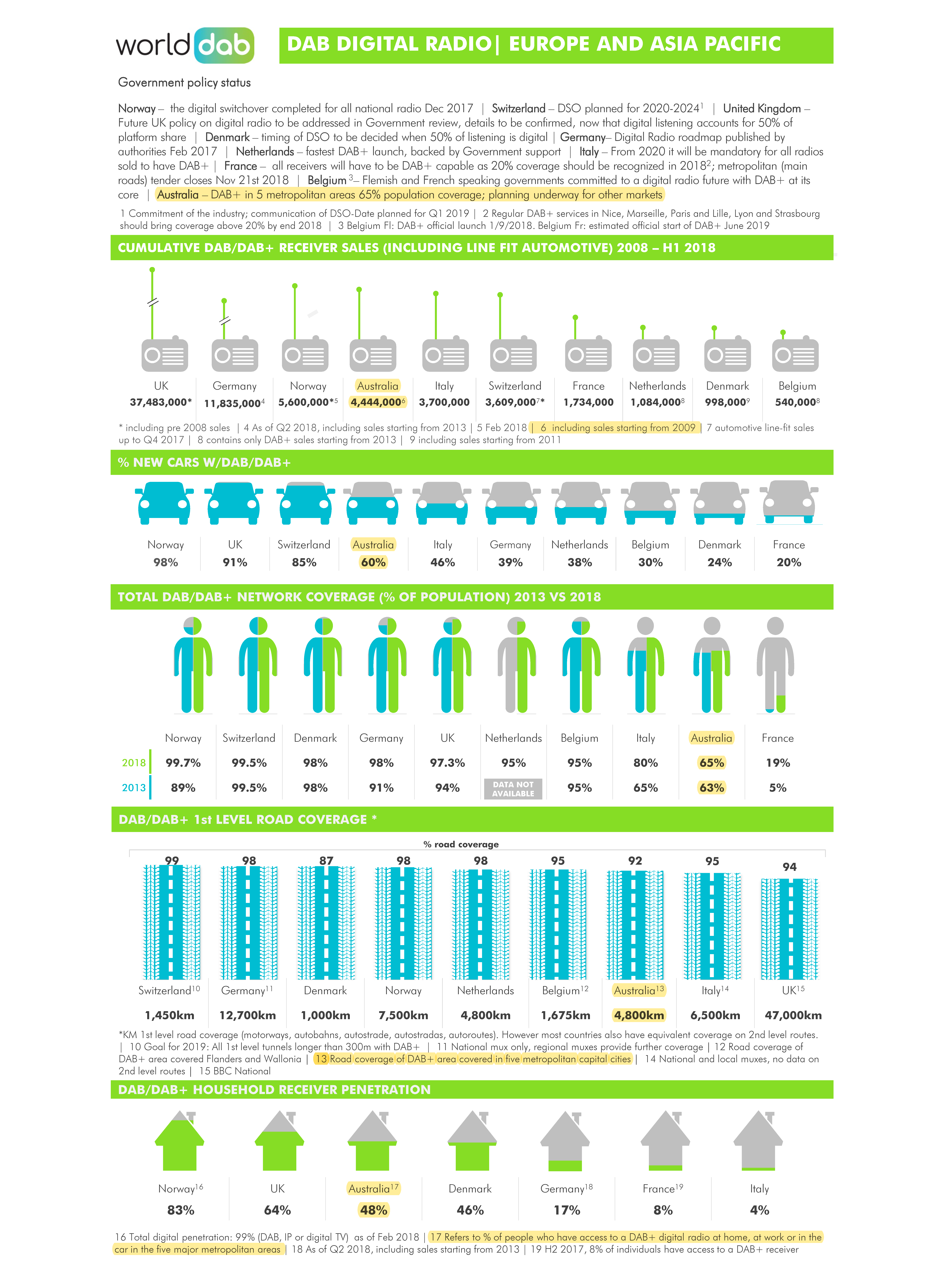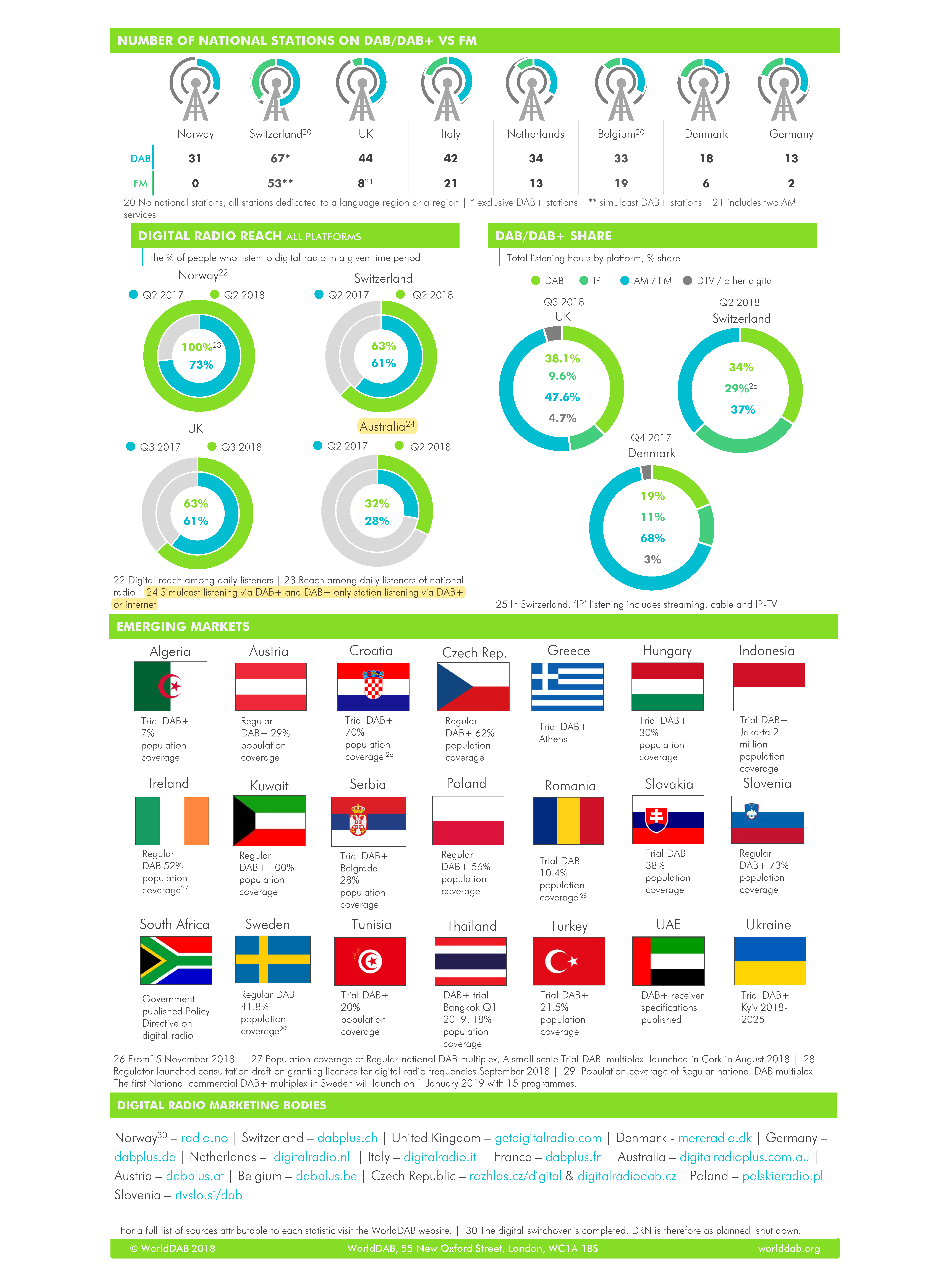 Patrick Hannon, President of WorldDAB says, "DAB digital radio continues to make significant progress in multiple markets. Cumulative global sales of DAB receivers now exceed 70 million units. It is clear that DAB is established as the core future platform for radio in Europe and Australia. Our next goal is to see similar developments in Africa, the Middle East and Asia Pacific regions."

The WorldDAB General Assembly 2018 will take place in Berlin on the 6th and 7th of November with Government and industry represented. Ministers of State, broadcasters, regulators, car manufacturers and technology providers will share insights and discuss future strategies to include the best in-car listening experience, individual country marketing reports on DAB, examples from broadcasters of how DAB is growing revenues and research into new developments such as voice control.