ABC Radio Director Michael Mason has issued a challenge to all networks ahead of International Women's Day.
It follows a decision by Brisbane station ABC 612 to present an all-female line-up earlier this week of which there was widespread audience and media reaction to.
"Jen Brennan and her team had organised the line-up for pragmatic rather than ideological reasons and were taken aback when journos started calling," says Michael.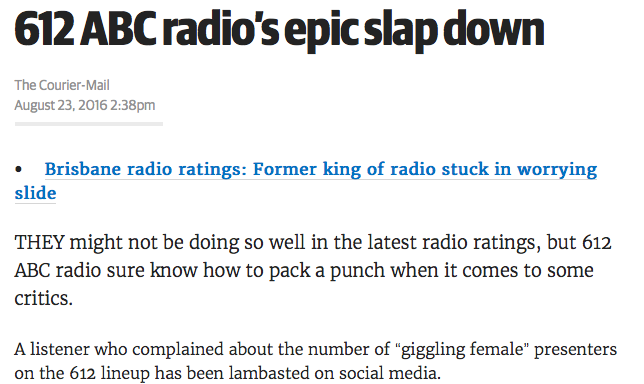 "It's interesting that this is still seen as news in 2016, but the below-the-line comments from audiences are a useful yardstick for measuring our progress to incorporate more diverse voices to our line-up, across gender, culture and ethnicity," he says.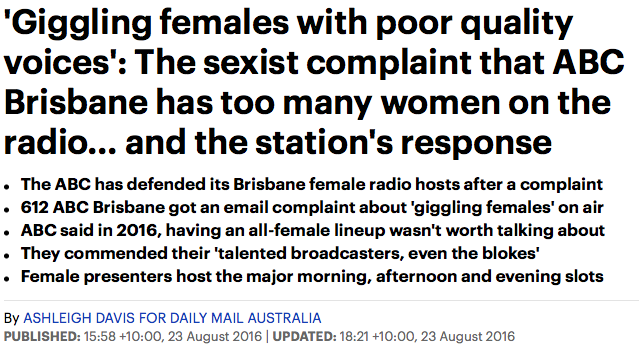 "Other cap city networks have had all-women line-ups in the past, and triple j had great success with Girls to the Front for International Women's Day this year.

"Now seems a good time to repeat my challenge for next year's International Women's Day: I want to hear all women presenters, all day, on all networks.

"One day we'll have a presentation line-up that fully reflects the Australian community. And when that day comes, I hope it's not news at all," Michael Mason.