ABC Radio Brisbane breakfast co-host Loretta Ryan has had to warn people not to trust any Facebook profile claiming to be her after her photos were stolen for a fake account used to scam listeners' personal details.
Ryan told radioinfo, "It certainly was scary when I found out, but I felt terrible for the listeners who had believed it was me and clicked on the link."
The fake profile was reported to Facebook, and removed, but another account using Ryan's photos continued to circulate a day later, sharing content from ABC Radio Brisbane, and offering a fake prize.
Scammers who had set up the accounts had shared multiple posts from the ABC's Facebook page and photos of Ryan and her co-host Craig Zonca.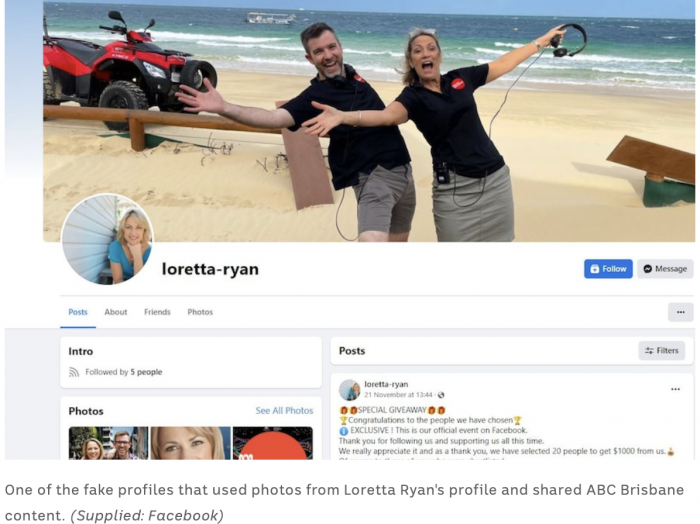 The pair interviewed Doctor Dan Angus, Associate Professor in Digital Communication at Queensland University of Technology who told them that this type of incidence is becoming quite common.
He told them that cloning accounts is also becoming more common, but that Facebooks response is becoming much quicker at removing cloned pages.