It's not quite the formal evening it usually is, but networks are doing their best to make this year's covid affected ACRAs something special for the winners.
To keep the names of the winners confidential until this morning's announcement, the ACRAs statues were not delivered in advance. Stations celebrated the success of their winners immediately, and they also intend to have formal presentation ceremonies when the awards arrive in the next week or so.
ARN celebrated its finalists and winners in Sydney with a champagne breakfast hosted by WSFM's Content Director Mike Byrne and the Sydney Leadership team, complete with red carpet entry, photobooth and a smash cake.
In Melbourne the ARN teams also toasted the winners with a champagne breakfast and red carpet arrival, hosted by Chief Content Officer Duncan Campbell.
Brisbane Sales Director Brian Tanner and the Brisbane Leadership team celebrated ACRAs with a cocktail party and red carpet arrival. In Adelaide, Sales Director Sonia Russo and the Adelaide Leadership team enjoyed a brunch with red carpet arrival.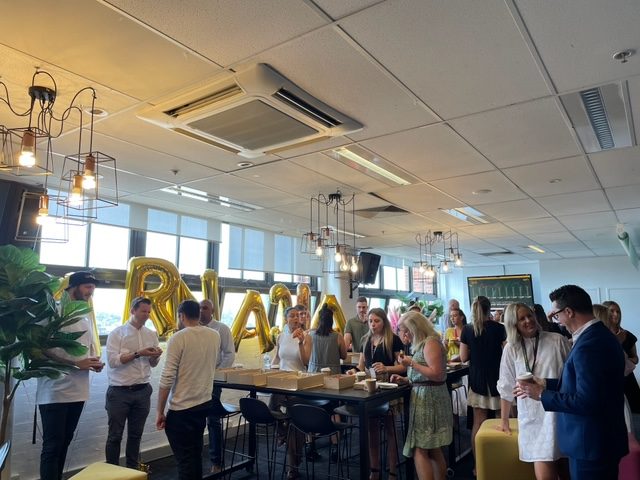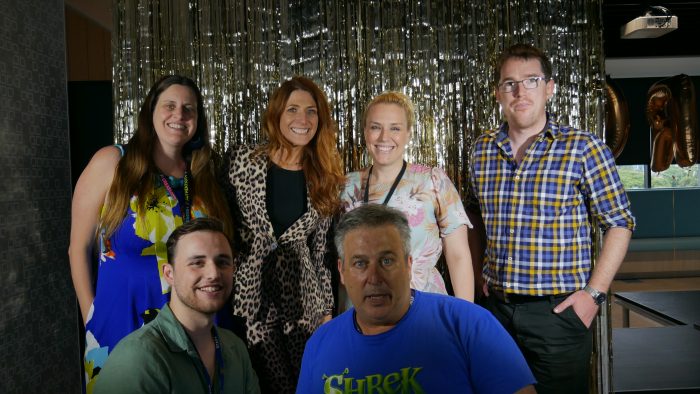 Over at SCA, which had a haul of 32 ACRAs, CEO Grant Blackley was delighted with the network's success:
"SCA congratulates all 32 ACRA winners for their expertise, dedication and hard work over the past two years.
"We were delighted to see a strong representation from right around the country, as well as across our radio shows, podcasts, marketing team, and community service initiatives which is a testament to the breadth and depth of talent at SCA.
"We know that all our recipients will be celebrating with their respective teams today and throughout the week and we look forward to handing our winners their ACRA trophies shortly."
With more than 100 nominations from SCA and its brands, LiSTNR, and the Hit and Triple M networks, winners claimed their titles from all over the country in the metro, provincial and country categories.
LiSTNR's Zero Waste Baby by Veronica Milsom took home Best Original Podcast – Unbranded and Adam Shand's NSW Police State Crime Command: Lost at Sea claimed Best Original Podcast – Branded.
Triple M continued to reign in sports awards with Triple M Newcastle's Jeremy Ryan winning Best Sports Presenter (provincial) along with Best Sports Event Coverage (non-metro) for Triple M Newcastle's NRL Knights v Roosters match and Triple M Footy won Best Documentary (metro) for A Tribute to Danny "Spud" Frawley.
The Hit Network's national Get that Feeling rebrand campaign walked away with Best Marketing Campaign along with tactics recognised at Gold Coast's Hit90.9 (now 90.9 Sea FM) winning Best Multimedia Execution – Station (provincial) for The Proposal and Best Digital Radio Format for Little Fox Digital Radio.
The years 2020 and 2021 saw SCA continue its community outreach and engagement through challenging times. Recognised for its presence in the community, Jimmy and Nath's Climb for Cystic Fibrosis won Best Community Service Project (provincial), Triple M Townsville won Best Station Promotion (provincial) for its Rob Thomas Flood Recovery as well as the Hit and Triple M Mid North Coast teams winning Best Station Promotion (country) for The Big Friday Takeaway, which supported local businesses.
At ACE Radio the team in Horsham hosted an ACRAs breakfast for the entire staff.
General Manager Brendan O'Loughlin introduced all the nominees to a round of applause from all staff and then asked them all to be seated whilst they waited for the results to be emailed through. Very proudly and to much applause he announced Emma Clark (pictured) as a winner for Best Newsreader.

In Warrnambool, General Manager Peter Headen also held a breakfast for staff. He ordered in McDonald's and gathered the team to wait for the email to come through from CRA. As the email arrived and he scanned the list, a huge congratulations was given to breakfast hosts Sean and Kate (pictured) who won for Best Networked Program.
In Swan Hill the team celebrated Producer John Spelling's win at a team meeting. Spello has been with the station a long time and is a fantastic talent who consistently delivers outstanding production. Ray Adams works remotely now, so he wasn't able to gather with a team, but was really thrilled when Group Content Director Mat Cummins rang to congratulate him.
In Colac, they were too busy to stop, with James Twaites hosting an OB for the station. But they have promised to make time soon to celebrate the 3 awards they won.
Other networks are still celebrating, but we are expecting pictures from them soon to add to this story, check back again later to view updates.
If you would like to post any congratulatory messages to the winners, you can do so in the comments box below. Full winners list here.