AirCheck, the leader in broadcast monitoring, launches new Advertising Revenue reports.

Each advertisement will be assigned a dollar value reflecting current market rates. New and live on AirCheck in almost real-time, this feature from February is in addition to the current monitoring data
AirCheck in conjunction with Independent agency My Radio Rates, Australia's largest independent source of radio rates, provide spot values that reflect their 20 years' experience of real time radio buying.
Subscribers will have access to the brand new Advertising Expenditure report where they can create custom reports by Market, Station, Daypart, Brand, Advertiser and/or Category with a dollar value attached to each.
The Share Report too, allows for more detailed competitive analysis of media share by revenue
Just like all data in AirCheck, the Ad Revenue reports will be available in almost real time across 63 commercial stations monitored in Sydney, Melbourne, Brisbane, Adelaide, Perth, Canberra, Gold Coast, Newcastle, Central Coast, Geelong and Wollongong.
Keith Williams, RCS Vice President of Asia Pacific, said today: "This is a milestone for AirCheck. The biggest addition to our monitoring service since AirCheck began in 2004. It adds another dimension to our market intelligence reports and makes our competitive analysis compelling. Ad Revenue reports are available for radio stations in the top 11 markets in Australia and are always live."
AirCheck is the most accurate and immediate broadcast monitoring platform and exclusively supplies airplay data for Mediaweek, radioinfo and Mediabase.

For further information, please contact Mike Crothers at RCS on (02) 8424 3300 or email [email protected]


AirCheck, the Leader in Local Media Monitoring in Australia, checks the airplay of songs and commercials on ALL 63 commercial radio stations 24/7 in Sydney, Melbourne, Brisbane, Gold Coast, Adelaide, Perth, Canberra, Central Coast, Newcastle, Geelong and Wollongong, plus Triple j and FBi in Sydney and Fresh in Adelaide. A full list of stations monitored is available at https://www.aircheck.net.au/company/who-we-monitor/

Further information about My Radio Rates can be found HERE


About AirCheck
AirCheck is the nation's leading media monitoring and verification service. AirCheck uses patented technology to match audio to fingerprints of thousands of commercials and songs every day and is a wholly-owned subsidiary of RCS. Subscribers to AirCheck include all major radio networks, major and independent record companies, media investment companies, print media, advertisers and their media agencies. AirCheck is protected by U.S. Patent 5,437,050.

About RCS
RCS has a proud history of innovation, currently holding 45 patents in the field of broadcasting. Inventors of computerized music scheduling with the legendary Selector, RCS continues to lead the way with multiple award-winning products such as Zetta radio automation, GSelector, music scheduling, the ground-breaking 2GO series of mobile solutions and professional streaming with Revma. The most respected names in the industry choose RCS as their software provider because the best use the best.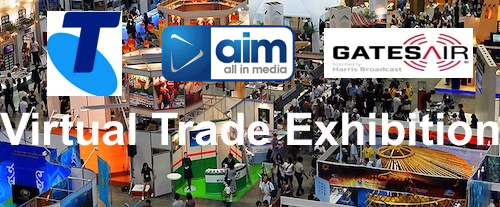 ---
Subscribe to the radioinfo podcast on these platforms: Acast, Apple iTunes Podcasts, Podtail, Spotify, Google Podcasts, TuneIn, or wherever you get your podcasts.