MediaWorks New Zealand CEO Cam Wallace has told staff that John Banks will never get another job with the company while he is CEO.
Wallace, who has only been CEO for about a month, was commenting on Banks' sacking for racist comments about Maori people.
Banks, a former National Party politician in the NZ Federal Parliament and former Auckland Mayor, is no stranger to controversy, having been previously criticised for other racist and homophobic comments.
Banks' first job was as a market researcher, then he was elected to parliament in 1981 and served several terms. Between his terms in federal politics he was elected as Auckland Lord Mayor and also did stints on Radio Pacific, a talkback and racing station, now owned by MediaWorks.
Banks joined Radio Pacific full time in August 1992, taking over the Sunday afternoon timeslot from former Prime Minister Robert Muldoon, then left again to return to politics. He moved to breakfast when he returned to radio after finishing his term as Lord Mayor. His latest comments were made while he was filling in on the Magic Talk breakfast show.
In 1995, Banks was criticised for allowing racist comments to go to air when his fellow National Party Member of Parliament John Carter rang his programme impersonating a workshy Māori, which caused widespread offence. He was also embroiled in controversy for unsavoury comments about homosexual men and barbed wire. His latest comments were about what he termed the Māori's "stone age culture."
CEO Cam Wallace, who took over as MediaWorks boss earlier this month, told staff that Banks' on-air comments about Māori were "totally unacceptable and will never be tolerated" in the company while he is in charge.
MediaWorks is also in damage-control with New Zealand Cricket over the "racist conversation between a talkback caller and Banks on Magic Talk radio on Tuesday."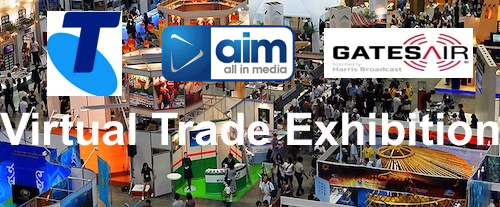 ---
Subscribe to the radioinfo podcast on these platforms: Acast, Apple iTunes Podcasts, Podtail, Spotify, Google Podcasts, TuneIn, or wherever you get your podcasts.