APN News & Media Limited has released its results for the 12 months ending 31 December 2016 with ARN performing well.
It recorded an increase in revenues by 2 per cent to $225.3m, albeit behind market growth, a 4 percent increase on EBITDA to $86.1m and consistent ratings improvement in the second half of 2016, with a strong final survey 8.
That survey included ARN holding the #1 FM commercial stations in Sydney, Brisbane and Adelaide and the #1 and #2 commercial FM breakfast shows in Sydney.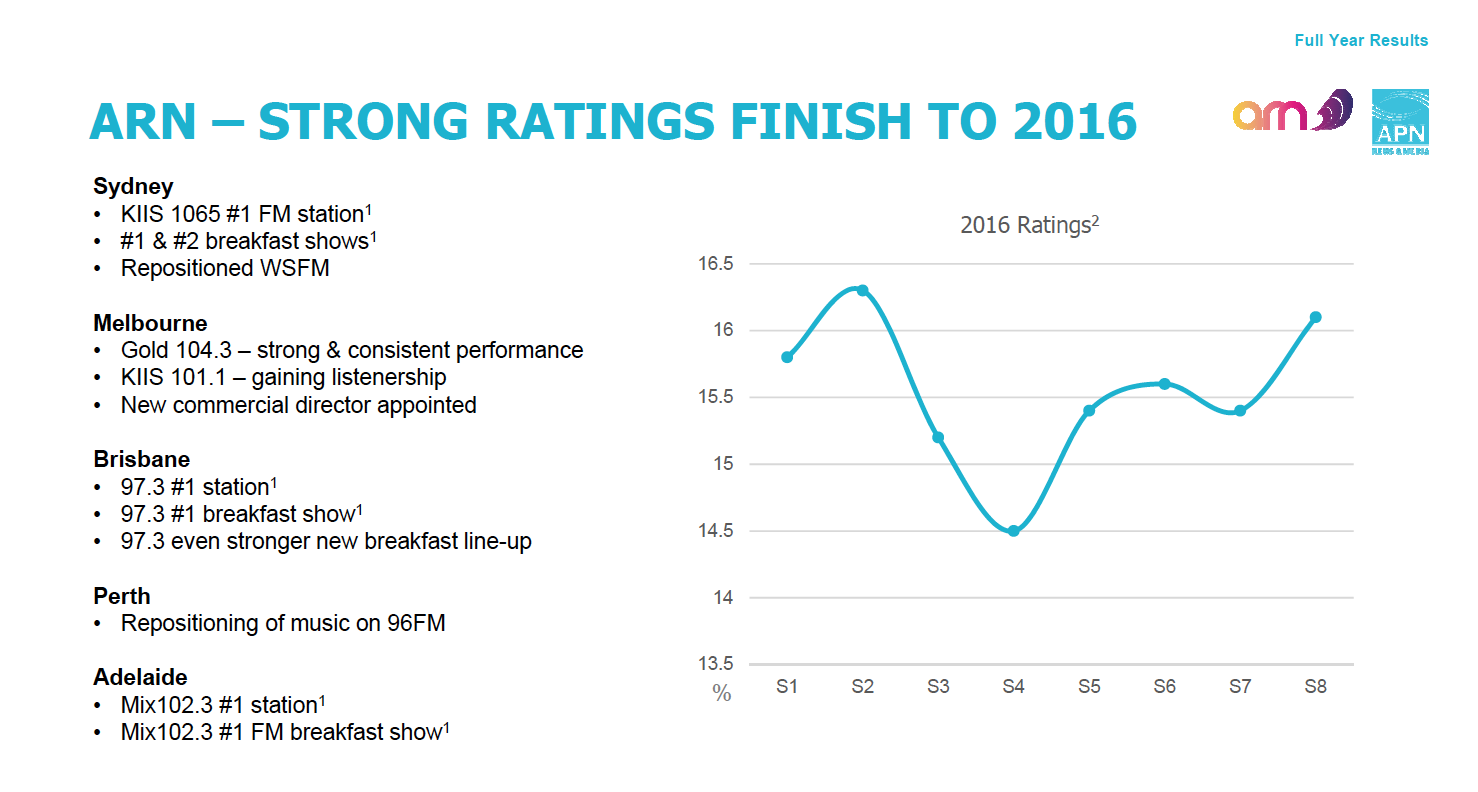 APN CEO & Managing Director, Ciaran Davis told shareholders APN is effectively a new business, "With technology disrupting advertising models in the home, we believe ad revenue will move increasingly toward outdoor, radio, and digital – mediums capable of delivering greater engagement, mass reach, and less fragmentation."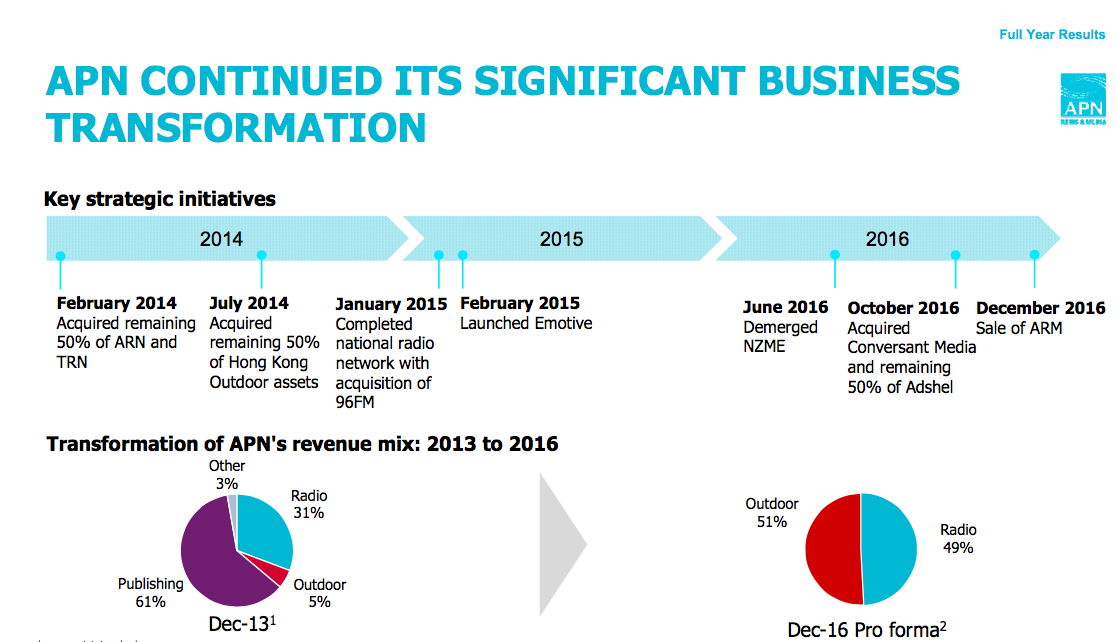 "APN will move from being a holder of media assets to an integrated media and entertainment operator, leveraging the power of our complementary channels."
Moving forward Mr. Davis explained APN's strategy for growth is underpinned by four key pillars.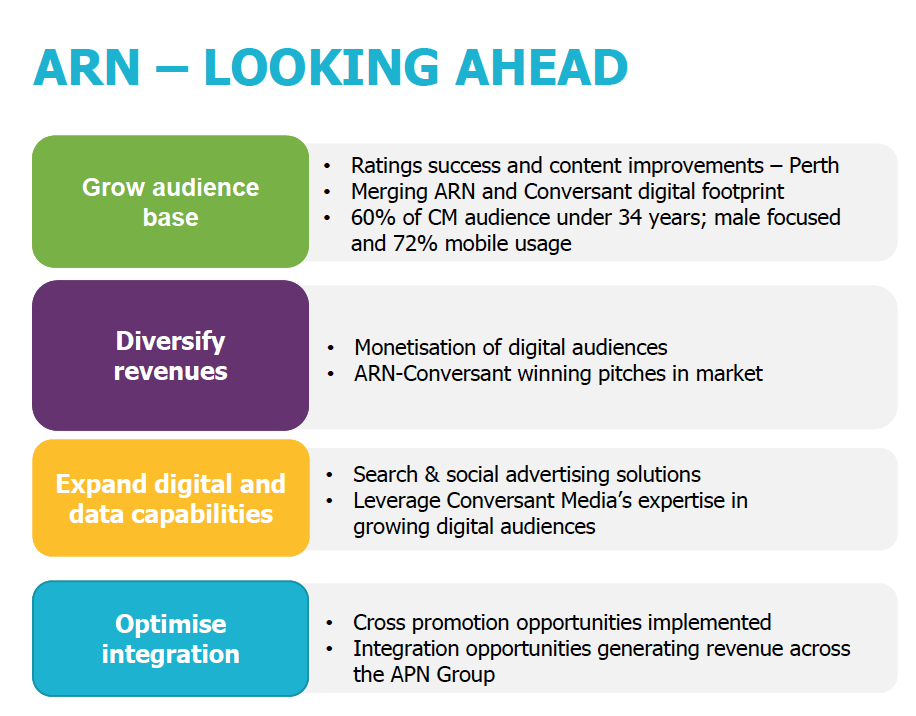 "Now is the perfect opportunity to set a new direction to benefit our shareholders, clients and staff. Over the coming months, we will redefine our brand and go‐to‐market strategies; we are investing in our capability to build for future growth. We look forward to updating shareholders at our AGM in May 2017."
The Board of APN has recommenced the payment of dividends for the first time since 2012, declaring a fully franked full year dividend of 4 cents.