ABC Radio Riverland's Bruce Mellett, Golden Days Radio station manager Alex Hehr (both pictured right), Bill Bunbury and Stephanie Camplin have all received Order of Australia honours this Australia Day.
Bruce Mellett recently retired from ABC Regional Radio in the Riverland, and has been honoured for his work over many years with an OAM (Order of Australia Medal).

His citation reads: For service to the broadcast media, and to the community of Renmark, noting career highlights that include:
Regional Content Manager and Presenter, ABC Radio South Australia
Journalist, ABC Radio Renmark, 1987-1992 and Station Manager, since 1992.
Sports Broadcaster, 2BH Radio Broken Hill, 1987.
Journalist, Barrier Daily Truth Newspaper, Broken Hill, 1982.
Founder, MAD Riverland (Mentor, Assist, Develop) (a community mentoring scheme for disadvantaged students)\
Committee Member, Riverland Ice Forum
Adjudicator, Riverland High Schools Interschool Debating
Host, Riverland Apprentice and Trainee of the Year Award
Australia Day Ambassador
Chair and Council Member, Renmark North Primary School
Member, Renmark Apex Club
Founding Member, Leo Club of Broken Hill
Recipient, Outstanding Community Individual, Brand South Australia, 2010 and 2013.
Alex Hehr has been awarded a Medal of the Order of Australia (OAM) in the General Division for service to the broadcast media, particularly through community radio.
Alex joined Golden Days Radio in 1999 and has hosted the Sunday night program "Thanks for the Memory" since that time and the Saturday morning breakfast program since 2004. In addition, he is also Station Manager and Sponsorship Manager. In his spare time Alex can be seen at the station recording interviews, new programs and adding music to the extensive music library.
Golden Days Radio President, Larry James told radioinfo: "The station is thrilled Alex has been recognised for his dedication and services to community radio. It's wonderful to see one of our volunteers honoured in such a way. Well deserved."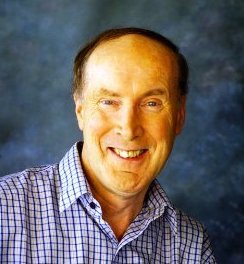 Bill Bunbury received an OAM for service to the broadcast media, and to the Indigenous community of Western Australia. As an ABC Radio broadcaster he was one fo the people responsible for founding the corporation's social history unit. His list of achievements in the Australia Day citation includes:
Australian Broadcasting Corporation (ABC): Broadcaster and Television Presenter, 1969-2007
Collected oral history recordings for the Goomalling Yarns and Spirit of Yagan community arts projects, assisted Nyungar people to record their cultural history Community Arts Network Western Australia
Interviewer, National Film and Sound Archive of Australia, interviews with former Radio andTelevision staff who have worked in the industry
Author of a range of publications including:
'Invisible Country, Southwest Australia: Understanding a Landscape'
'Till the stream runs dry: A history of hydrography in Western Australia'
'Caught in time: Talking Australian History'
'It's not the money it's the land: Aboriginal Stockmen and the Equal Wages Case'
'Timber for gold: Life on the Goldfields Woodlines 1899-1965'
'Unfinished Business: Reconciliation, the Republic and the Constitution
'Rabbits & Spaghetti: Captives and Comrades: Australians, Italians and the War'
'Cyclone Tracy: Picking up the Pieces'
'Rag, Sticks & Wire: Australians taking to the Air'
'Reading labels on Jam Tins: Living Through Difficult Times'
Co-Author with Ros Bowden,'Being Aboriginal:Comments, Observations and Stories from Aboriginal Australians'
Adjunct Professor of History and Media, Murdoch University, current.
Stephanie Camplin
, Managing Director of Bathurst Broadcasters received a OAM
for service to the broadcast media, and to the community of Bathurst
. Her career highlights, as listed in the citation, include:
Managing Director, Bathurst Broadcasters Pty Ltd, since 1999 and Director and Company Secretary, 1984-1999
Co-owner Bathurst Broadcasters Pty Ltd since 1970.
President and Co-Founder, Macquarie Philharmonia
Representative, Central Western New South Wales, Women in Focus Conference
Recipient, Living Legend Award, Bathurst City Council, 2015.
Congratulations to those radio people and all recipients of Australia Day honours.
Did we miss anyone? If so, please let us know to [email protected] or in the comments box below.