BAI Communications has put together a new advisory board to support future growth in Australia

Six industry leaders will advise the BAI Australian executive leadership team, helping to guide the strategy, evolution and expansion of BAI's broadcast, emergency services communications, 5G neutral host and telecommunication businesses in Australia.
BAI Communications Group CEO, Igor Leprince says, "As technological advancements continue to reshape the broadcast and telecommunications industry, BAI is poised to assist government, MNOs, and broadcasters to unlock new revenue streams and fast-track delivery of connectivity solutions across Australia. Establishing this advisory board will be enormously valuable to BAI's future, enhancing our vision and pioneering role in Australian broadcasting and telecommunications."

Joining the newly established Advisory Board is Sydney-based Tony O'Malley, a Competition and Technology, Media and Telecom (TMT) lawyer and leader of PwC's Global Legal Services Network.

Tony O'Malley, says, "It's a real privilege to be joining the newly constituted Australian Advisory Board at BAI Communications and I'm very much looking forward to supporting Peter Lambourne and the executive leadership team contributing to the direction and growth of the Australian business."

BAI Australia CEO, Peter Lambourne added, "We are very fortunate to have such a high calibre of expertise within our advisory board, as we continue to grow and develop our business, they will support our strategic planning and facilitate execution of our goals in Australia. We will be building out the board's expertise and look forward to welcoming new members who share in our enthusiasm and recognise the potential of our solutions".

The inaugural members of the BAI's new Advisory Board are: Bart Vogel (BAI Communications Board Director), Peter Lambourne (BAI Communications Australia CEO), Tony O'Malley (PwC Partner, Global Legal Network Leader), Alex Karroum (BAI Communications Board Director, Canada Pension Plan Investment Board), and Stephen Matthews (BAI Communications Group CFO).

A sixth advisory board member will be appointed in the months to follow.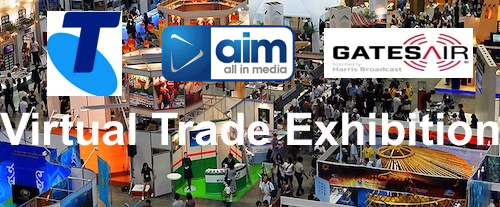 ---
Subscribe to the radioinfo podcast on these platforms: Acast, Apple iTunes Podcasts, Podtail, Spotify, Google Podcasts, TuneIn, or wherever you get your podcasts.