"Revive 4BC and 4BH as strong, locally sourced radio stations" says the heading on the change.org petition started by Brisbane based blogger and radio fan Adrian Cutts.
Mr Cutts was first to sign his petition. It had 99 signatures to go to reach 100 at the time we posted this article at 3:08pm, Feb 13 2018.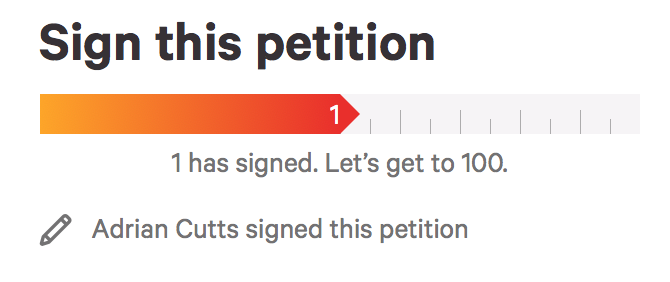 But by midday next day (14/22018) the petition had amassed 14 signed supporters.
In his petition, Mr Cutts, an outspoken critic of the changes made to 4BC and 4BH since the merger of Fairfax and Macquarie Radio Network, laments the loss of local content as much of the 4BC and virtually all of Talking Lifestyle's content is networked from Sydney.
Mr Cutts (below left) offers MacRadio the following advice:
The solution we hope to achieve (with this petition) is the following:
1. 4BC is returned to a format resembling what Macquarie currently offers in Melbourne on 3AW, and Nova Entertainment offers in Adelaide on 5AA: a strong local emphasis, including an local breakfast talkback product, what I'd call a 75/25 daily schedule: 75% local presentation, 25% sourced from outside Queensland.
and 2. 4BH is returned to a music format, that currently isn't offered on radio in Brisbane: something similar to Nova Entertainment's SmoothFM, with a return of 4BH's beautiful music/easy listening roots, with some adult contemporary added in, with the most critical factor, being that it's 100% presented and sourced in Brisbane.
In the most recent GfK ratings, Survey 8, 2017 4BC delivered a 6.2 share of all people 10+ Mon-Sun and 6.7 Mon-Fri.
The three most prominent networked shows all rated higher than the station average. Alan Jones Breakfast, 8.1; Ray Hadley Mornings, 8.7 and Steve Price Evenings, 7.6.