The Community Broadcasting Association of Australia has launched the program for its upcoming 2020 CBAA Conference, featuring a host of local and international sector thought leaders across a four-day program, running from Wednesday, 28 October to Saturday, 31 October.

Chief Executive Officer Jon Bisset, says, "The Conference will be more accessible to the community radio sector than ever before and it's our hope that everyone, including Board Members, staff, program makers and other volunteers, will join us online.

"This year, challenges presented by COVID-19 have uniquely tested our sector, which has demonstrated its strength and resilience to overcome. At the Conference, we're looking forward to consolidating our learnings, and uniting the community to continue to build our capacity and capability from strength to strength."

The CBAA's premier virtual conference comprises 20 online sessions and workshops, with highlights including Constructive Journalism with Constructive Institute Founder and CEO Ulrik Haagerup (Denmark); APRA AMCOS Sounds: Storytelling Through Music with Singer-Songwriter Gina Williams; and a session offering gripping, firsthand accounts from Braidwood FM, UGFM Radio Murrindindi and Ngaarda Media of their experience covering natural disasters, the former two speaking to last summer's devastating bushfires and the latter to Cyclone Veronica.

Honing in on four key areas for knowledge development, the themes for the program are:

The Show — For practitioners who want to develop their content production skills
The Business — For Station Managers and staff, Chairs and Board Members on the ins and outs of running a station.
The People — To learn how to manage staff and volunteers and improve engagement.
The Tech — Tips and advice to improve technical knowledge including hardware, software and operating remotely.

Over the coming weeks, the CBAA will be sharing previews of what registrants can expect to see and hear at the Conference via its Facebook Page. Those interested in expanding their sector knowledge are encouraged to follow and tune in.

Ticket options for the conference include $75 full conference passes and single session passes for $15. To register, visit conference.cbaa.org.au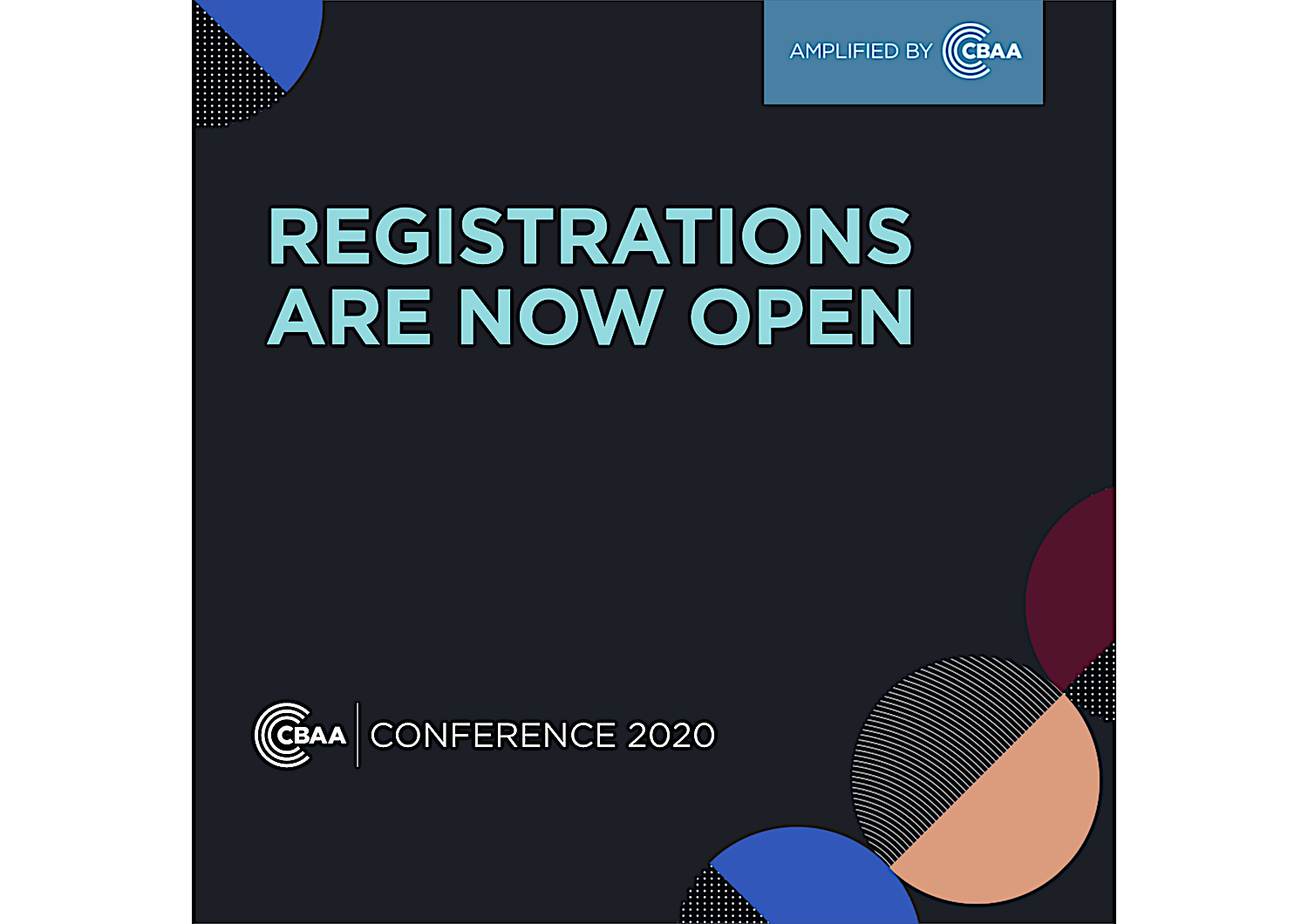 ---
Subscribe to the radioinfo flash briefing podcast on these platforms: Acast, Apple iTunes Podcasts, Podtail, Spotify, Google Podcasts, TuneIn, or wherever you get your podcasts.