Hit 104.7 has made significant gains across all sessions, gaining 4.6 overall to 20.0%, dominating the latest GfK survey of the nation's capital.

Mix 106.3 drifted slightly, down 1.5 to 16.8% with ABC Radio Canberra down 0.3 to 11.2%.

In breakfast Ned & Josh (Hit) picked up 4.3 to jump into the lead with 18.9%, overtaking Lish Fejer (ABC) down 0.6 to 14.8% and Kristen & Nige (Mix) who lost the mantle of #1 in breakfast, and dropped 2.6 to 14.7%.

RN in Canberra was the biggest mover in breakfast, up 5.9 to 15.9% in the survey that covered the period Feb 2 to March 28.

2CC's move to take Alan Jones for breakfast isn't showing any signs of success, dropping 0.9 to 4.6%, while the station overall is down 1.0 to 4.5% and only just in front of ABC News on 4.0%.

RN's overall audience was up 2.8 to 9.4%. Triple j fell 2.3 share points overall, dropping heavily in breakfast since the departure of Ben and Liam, with the Breakfast shift down 4.8 share points to 9.2%.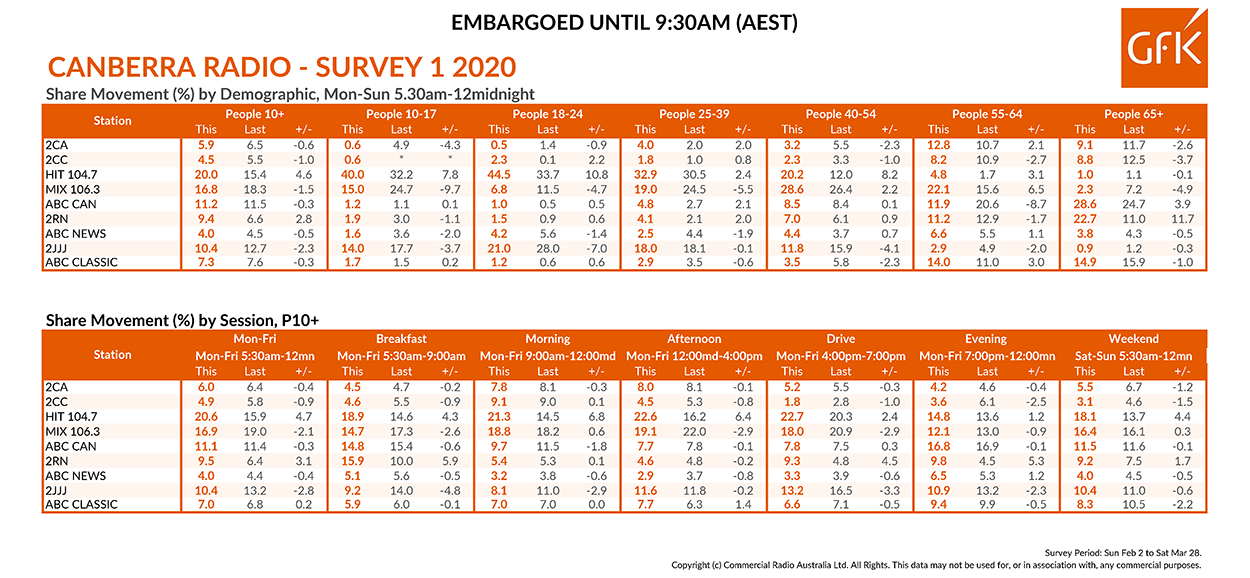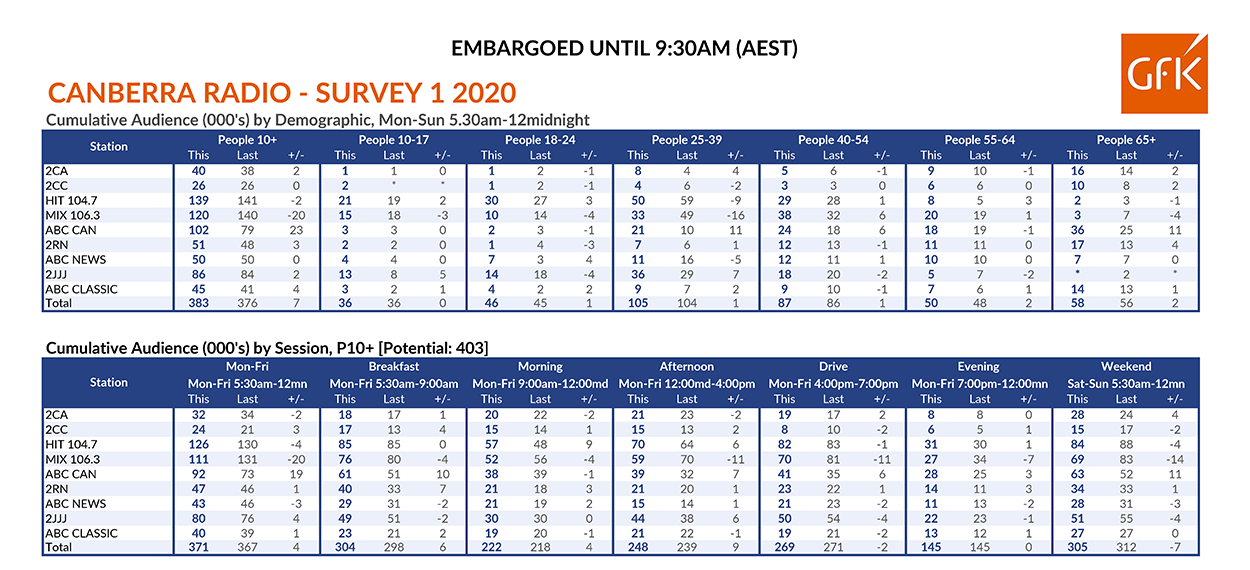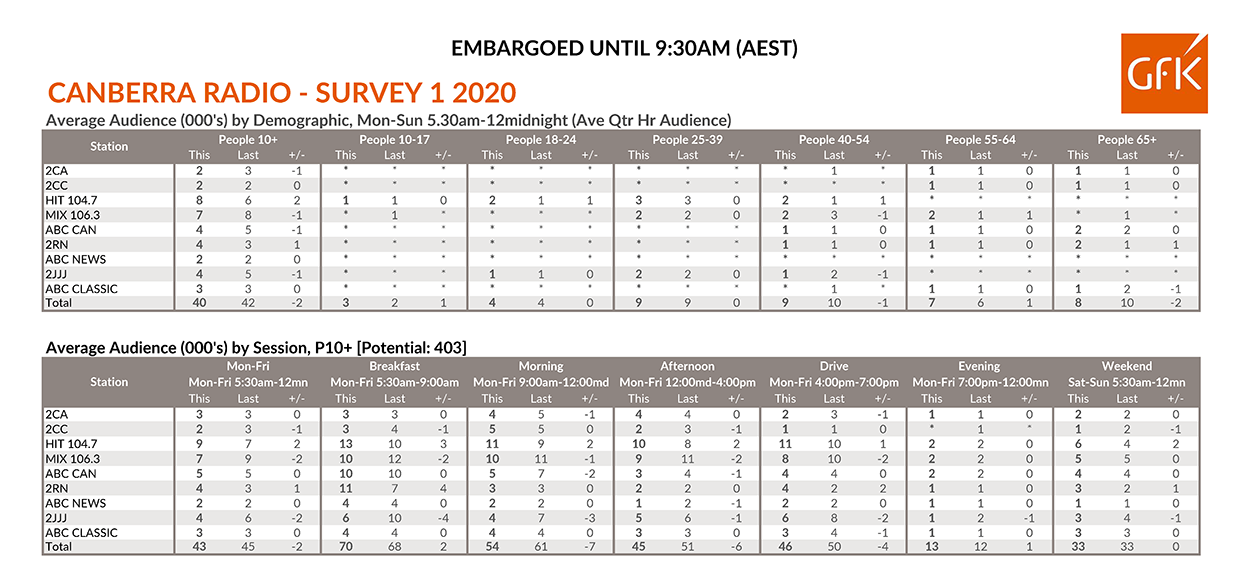 THE SPIN


---
Subscribe to the radioinfo daily flash briefing podcast on these platforms: Acast, Apple iTunes Podcasts, Podtail, Spotify, Google Podcasts, TuneIn, or wherever you get your podcasts.