After a week-long build up at Nova 100, Meshel & Tommy's The Chubby Pigeon pop up restaurant successfully launched for an exclusive one-off sitting.

Joined by guests a range of high profile guests, including Winners and Losers star Virginia Gay, singer/performer Rhonda Burchmore, The Bachelor's Chantal (and Tommy's girlfriend), Meshel & Tommy welcomed the legendary culinary expert Heston Blumenthal, whose restaurant The Fat Duck was the inspiration for The Chubby Pigeon to become the second most exclusive restaurant in Melbourne.

11 listeners were blindfolded (with eye masks) and transported in the back of a van to Tommy's warehouse apartment that had been converted into a fine dining establishment for the event.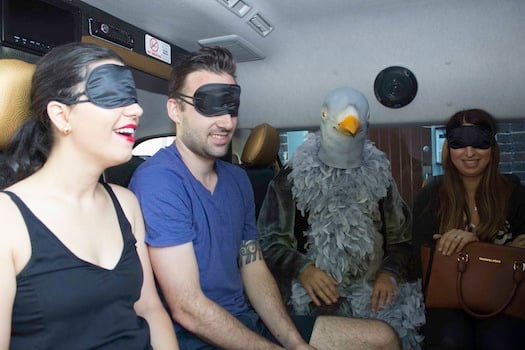 Entertainment was provided by the acoustic group Violet, put forward by their dad who is a listener of the show, and Tommy's brother Scotty took on the role of maître-de, while Tommy and Heston did a stint at the washing up.


Guests dined on a degustation menu from the Heston for Coles range that included spicy Asian chicken wings, beef & pepperberry sausages, potato topped lamb and rosemary pie and caramel apple pie popcorn.