104.1 CHY FM has an entirely new look and a great new website aimed at reflecting the vibrant and fresh energy of the Coffs Coast youth community radio station.

Station Manager Angie Vaughan, says, "Local marketing designer, James Hewitt of Toast Industries has taken his extensive expertise working with local, national and international brands and given 104.1 CHY FM a brilliant new logo and stylised graphics that genuinely encapsulates who we are, where we are and what we do."

The new website, courtesy of Yellow, specialists in online business, design and marketing, has an abundance of great features and some new ones to be launched throughout 2021

The website has information about the range of industry-based training the station will deliver in 2021 to budding, young radio broadcasting enthusiasts.

As well as the two-day, An Introduction to Radio course, there is now an assortment of industry-based specialist courses including Voice Acting, Interviewing Techniques, News Writing and Reading, Copywriting, Program Producing and Music Programming.

The website is able to accept donations using Australian-based GiveEasy, a world-leading fundraising and social innovation solution that makes digital giving effortless, secure and, most of all, safe.

Angie Vaughan, says, "Donations, fundraising and sponsorship are the backbones of this Not-For-Profit community radio station, and to be able to provide a safe, secure and easy to use donation platform is an essential part of our website. To know that the community supports the station to exist to provide industry-based training and opportunities and give the youth a voice in their community. We gratefully acknowledge and humbly appreciate all donations made to the station".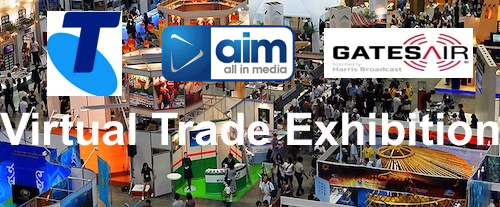 ---
Subscribe to the radioinfo podcast on these platforms: Acast, Apple iTunes Podcasts, Podtail, Spotify, Google Podcasts, TuneIn, or wherever you get your podcasts.