By Riarne Gale of AirCheck/RCS Australia
Chart Highlights – 13 May 2021
New Music: Coldplay's 'Higher Power' debuts at No.21
High Point: Dua Lipa reaches the summit with 'We're Good'
Heating Up: Pink enters the chart at No.22 with 'All I Know So Far'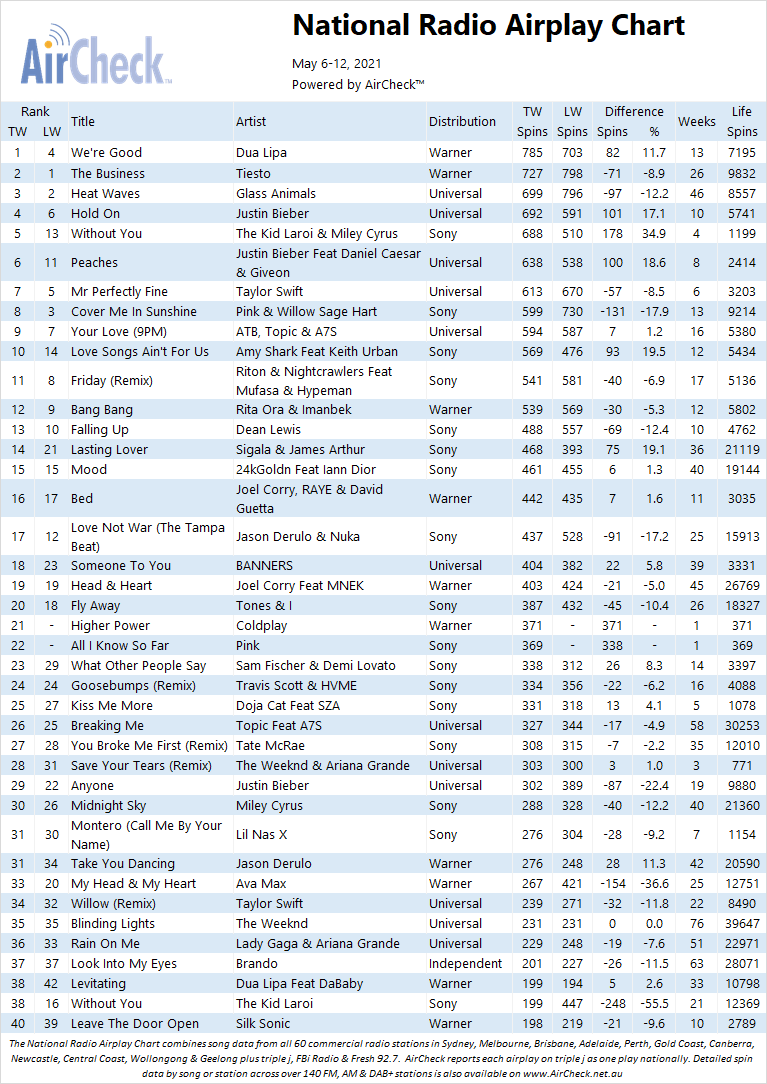 Coldplay delivered new music to the AirCheck National Radio Airplay Chart this week with 'Higher Power' entering at No.21. The new release was added across 19 stations including the Hit, KIIS and Nova networks as well as Star 104.5, i98 and Hot Tomato. The Nova network was the top supporter, adding 31 spins per station. This is the first new song from the band in two years, with an album expected to drop later this year.
Dua Lipa went from strength to strength this week, leapfrogging Tiesto's 'The Business' and Glass Animals' 'Heat Waves' to move into the coveted top spot. While other stations kept airplay stable, the Hit network increased spins by 35%, giving 'We're Good' 81 spins pushing it to No.1.
Pink also released new music last week, with 'All I Know So Far' landing at No.22 with 369 spins. Earning adds from 21 stations, KIIS in Sydney and Melbourne were out in front adding 33 and 32 instances respectively, followed Nova adding 28 spins per station. The Hit network, NewFM, Star 104.5, Wave FM, KRock and i98 also spun the track.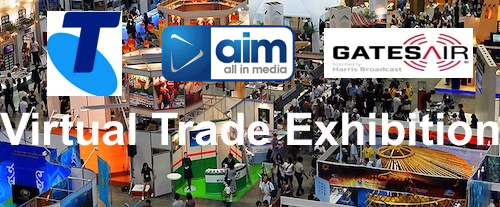 ---
Subscribe to the radioinfo podcast on these platforms: Acast, Apple iTunes Podcasts, Podtail, Spotify, Google Podcasts, TuneIn, or wherever you get your podcasts.