Glory Star Group, a worldwide leading industry focused touch screen manufacturer and AVW Group have entered an exclusive strategic partnership.

The partnership will combine Glory Star's 40 years of experience in touch technology and AVW's market leading distribution of Mass Transit / Public Transport, IPTV, Digital Content and Broadcast Technology in Australia and New Zealand.


Glorystar is a worldwide known for its automated, non-contact temperature screening tablets that can accurately measure the surface temperature of a person in seconds

Global Director, Glory Star, Vicki Burkhard, says, "The AVW – Glory Star partnership is a powerful combination. AVW's understanding of the adaptation in system design and integration of AV systems, in-building communication and video distribution platforms in the Australian and New Zealand markets with Glory Star's capability in designing, engineering and production of industry-based tablet products will transform the existing kiosk solutions in the market."

Communications and Marketing Manager AVW Group, Bharath (Ben) Narasimmaiah, says, "Besides providing a local and readily accessible inventory of products in Australia and New Zealand, we will be designing and building the next generation of IOT including artificial intelligence integration.

"Together, working as one team, we will unlock the full potential of industry transformation of automation and place our clients on the best path for success."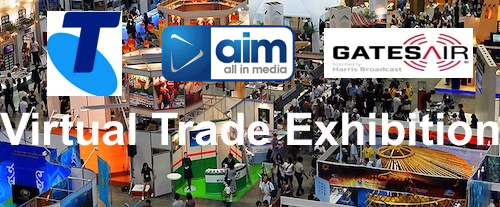 ---
Subscribe to the radioinfo podcast on these platforms: Acast, Apple iTunes Podcasts, Podtail, Spotify, Google Podcasts, TuneIn, or wherever you get your podcasts.