Coles Radio remains at the top of the Digital ratings in the latest GfK survey with 231,000 listeners nationally.
ABC Jazz (178,000) and Double J(171,000) both moved in front of MMM Classic Rock (162,000)
In Sydney 2CH has dropped away to just 39,000, down from 63,000 in Survey 2, while Edge Digital has consolidated its position at the top, gaining 24,000 for a total of 127,000, in front of ABC Jazz and Coles Radio, both on 64,000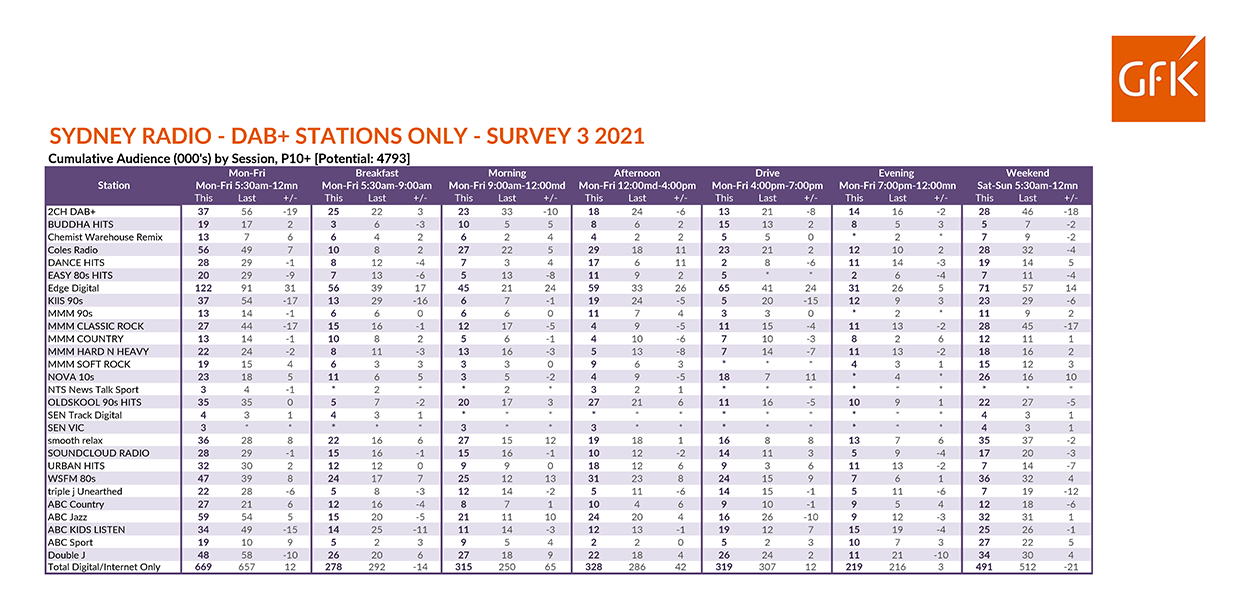 Coles Radio leads in Melbourne (66,000) from ABC Jazz (59,000) and MMM Classic Rock (53,000)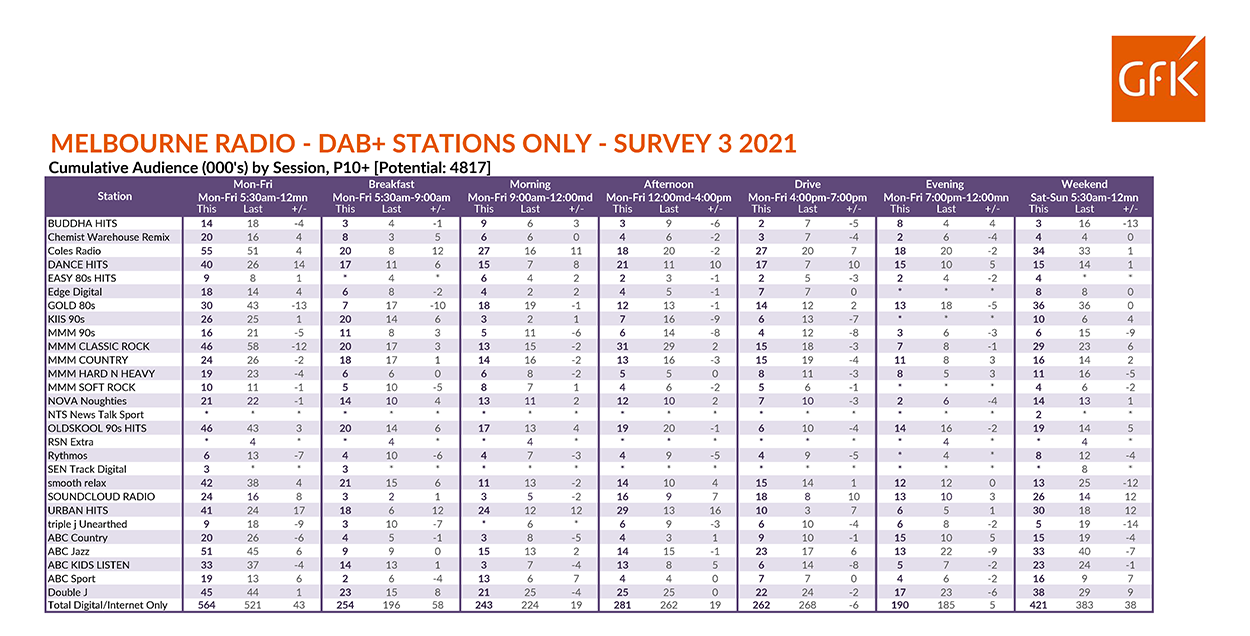 It's a similar story in Brisbane with Coles Radio on top, followed by MMM Classic Rock.

In Adelaide there are a number of stations at or near the top wit OLDSKOOL 90's HITS, Mix 90's, and ABC KIDS Listen all with 17,000, just behind Mix 80's (18,000)


smooth is at the top in Perth with 40,000 listeners, leading 96FM 80's (31,000) and Coles Radio (29,000)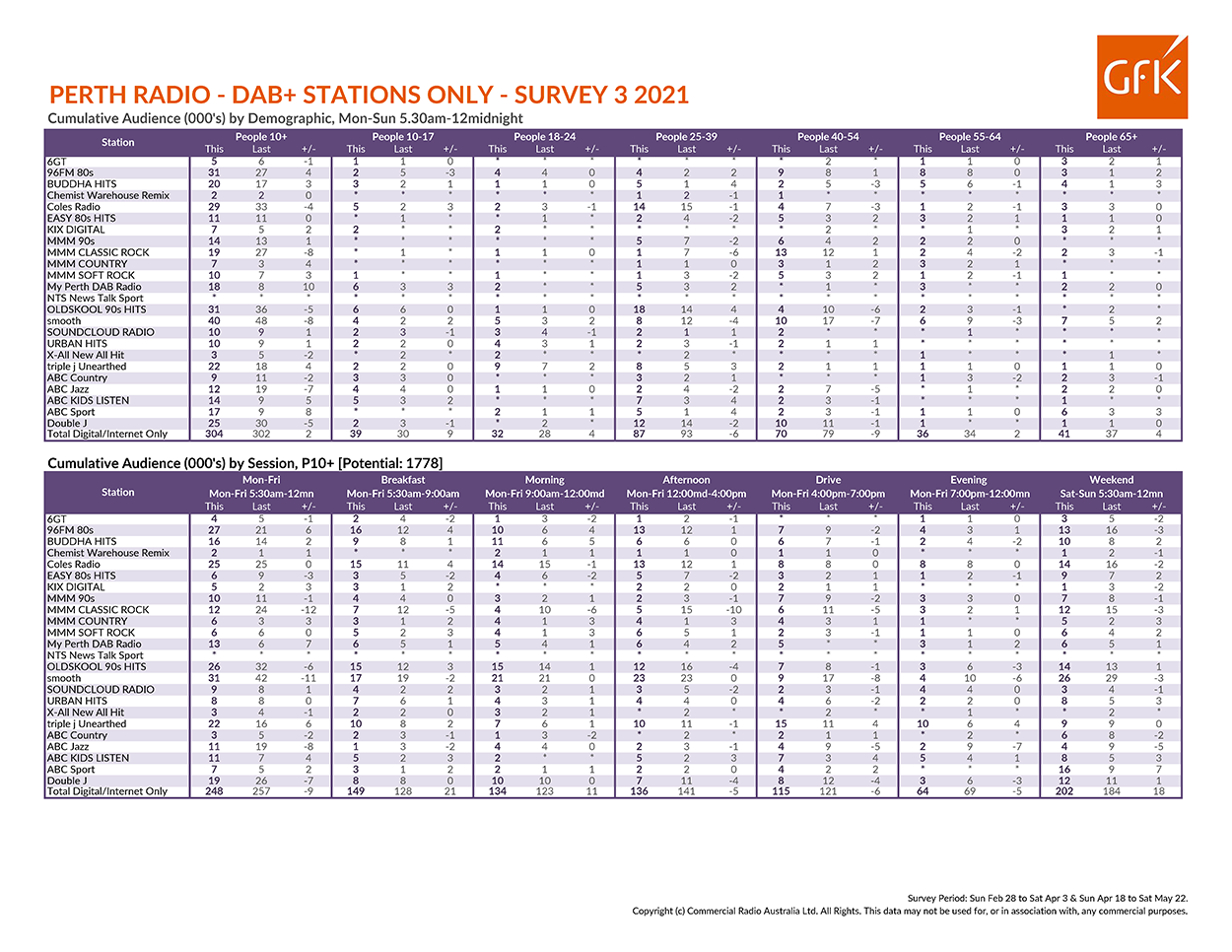 ---
Subscribe to the radioinfo podcast on these platforms: Acast, Apple iTunes Podcasts, Podtail, Spotify, Google Podcasts, TuneIn, or wherever you get your podcasts.