The third radio ratings survey results for 2021 have been released.
Talk radio falls, music radio gains
Nova Brisbane regains top position with B105 falling. 4KQ picks up listeners.
Ben Fordham's 2GB breakfast drops, ABC Sydney now within 0.4 of top breakfast spot. Today marks one year on breakfast for Fordham.
3AW down in Melbourne. Gold FM Breakfast third on the day Christian O'Connell releases his very personal new book.
Kyle and Jackie jump, triple j up in Sydney
SAFM falls
ABC Perth rises
The survey was conducted by GfK for Commercial Radio Australia between Sun Feb 28 to Sat Apr 3 & Sun Apr 18 to Sat May 22, 2021.
See also: Spin, Analysis, Digital Results
Previous results here.
Check back during the day for our updates, analysis and spin.
Click the charts to enlarge them.

AM/FM/DAB+ Stations
DAB+ Only Stations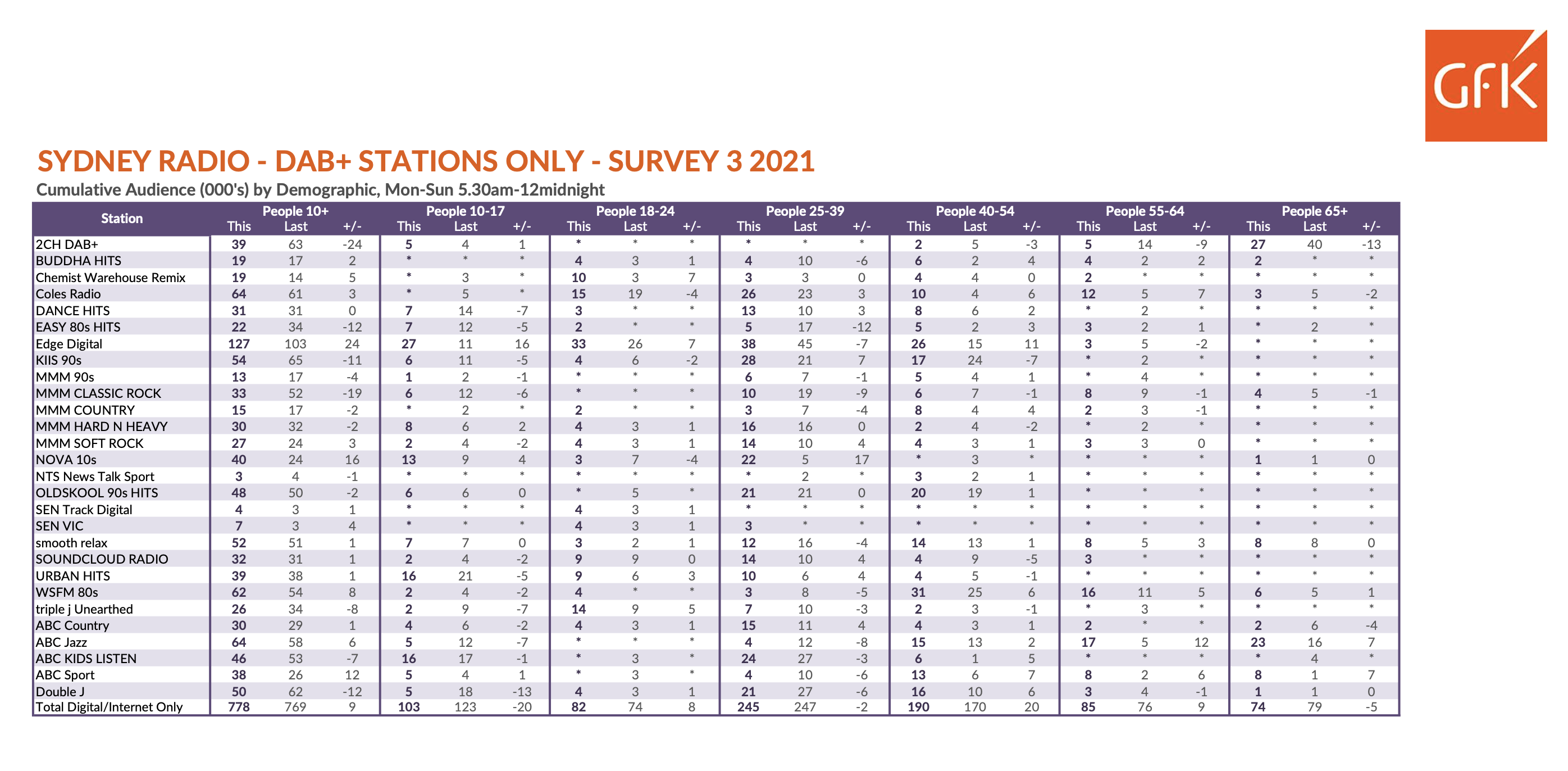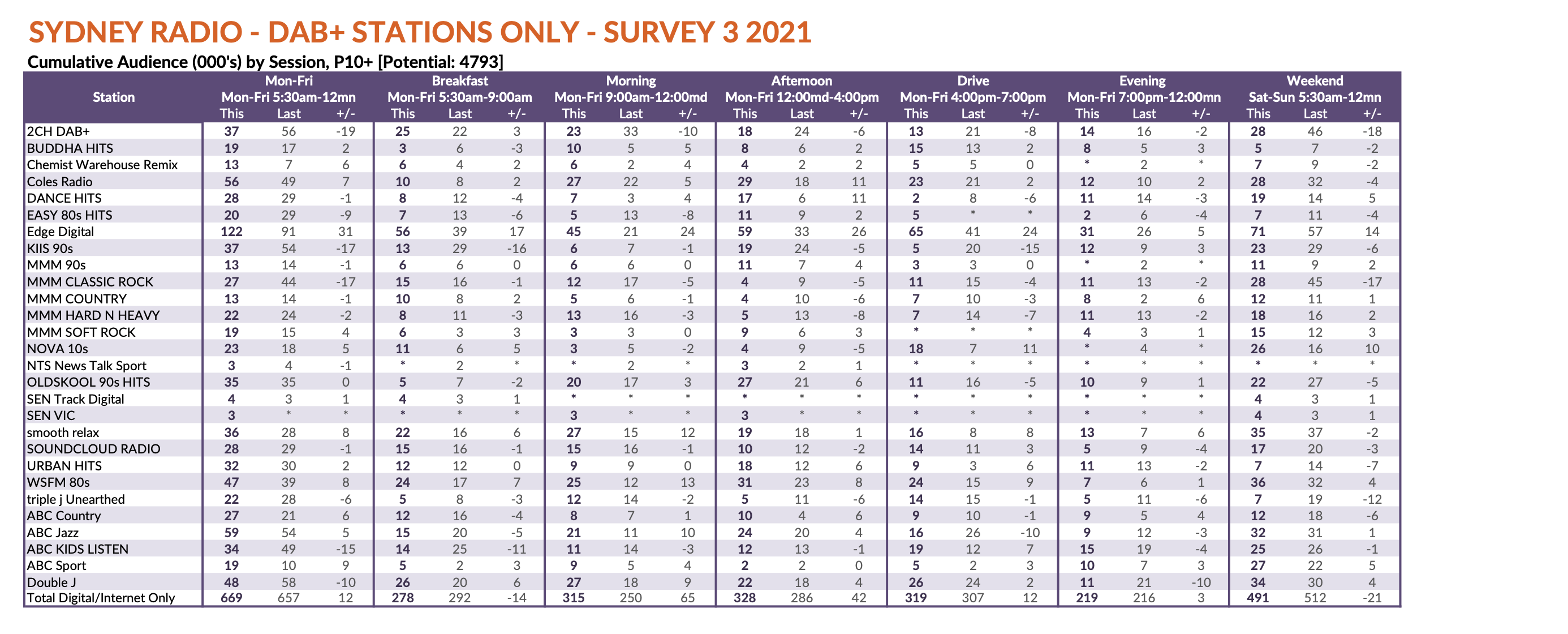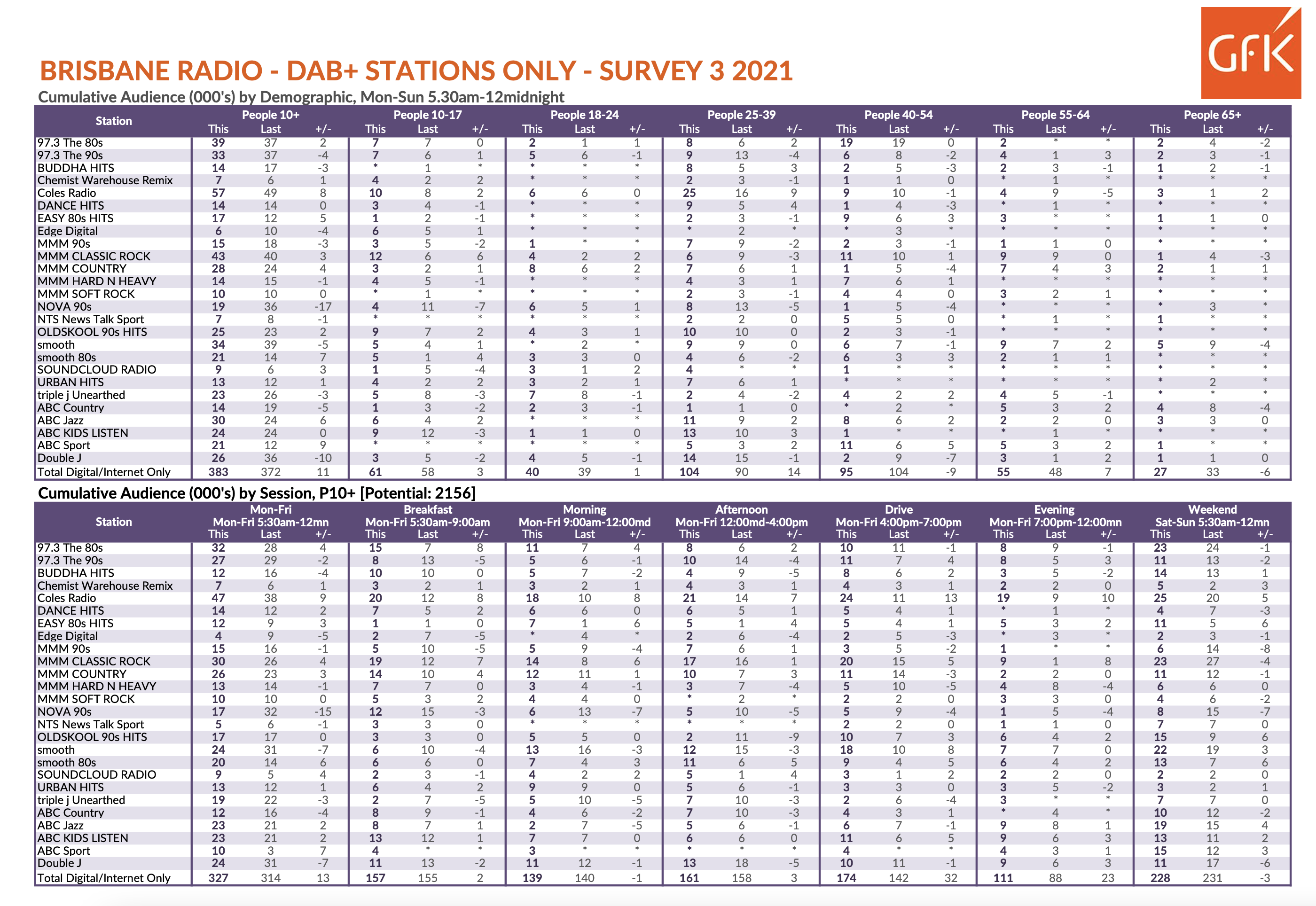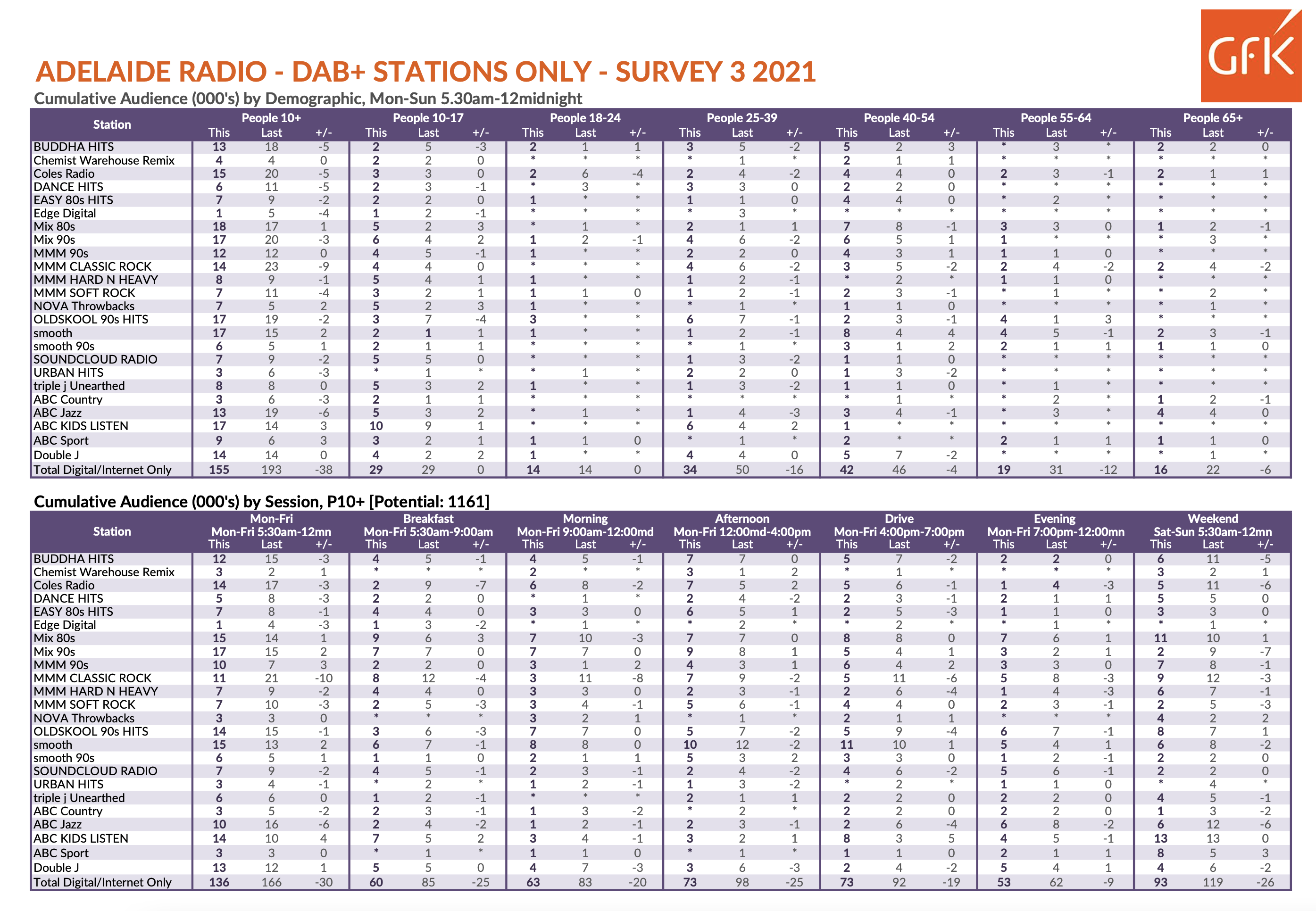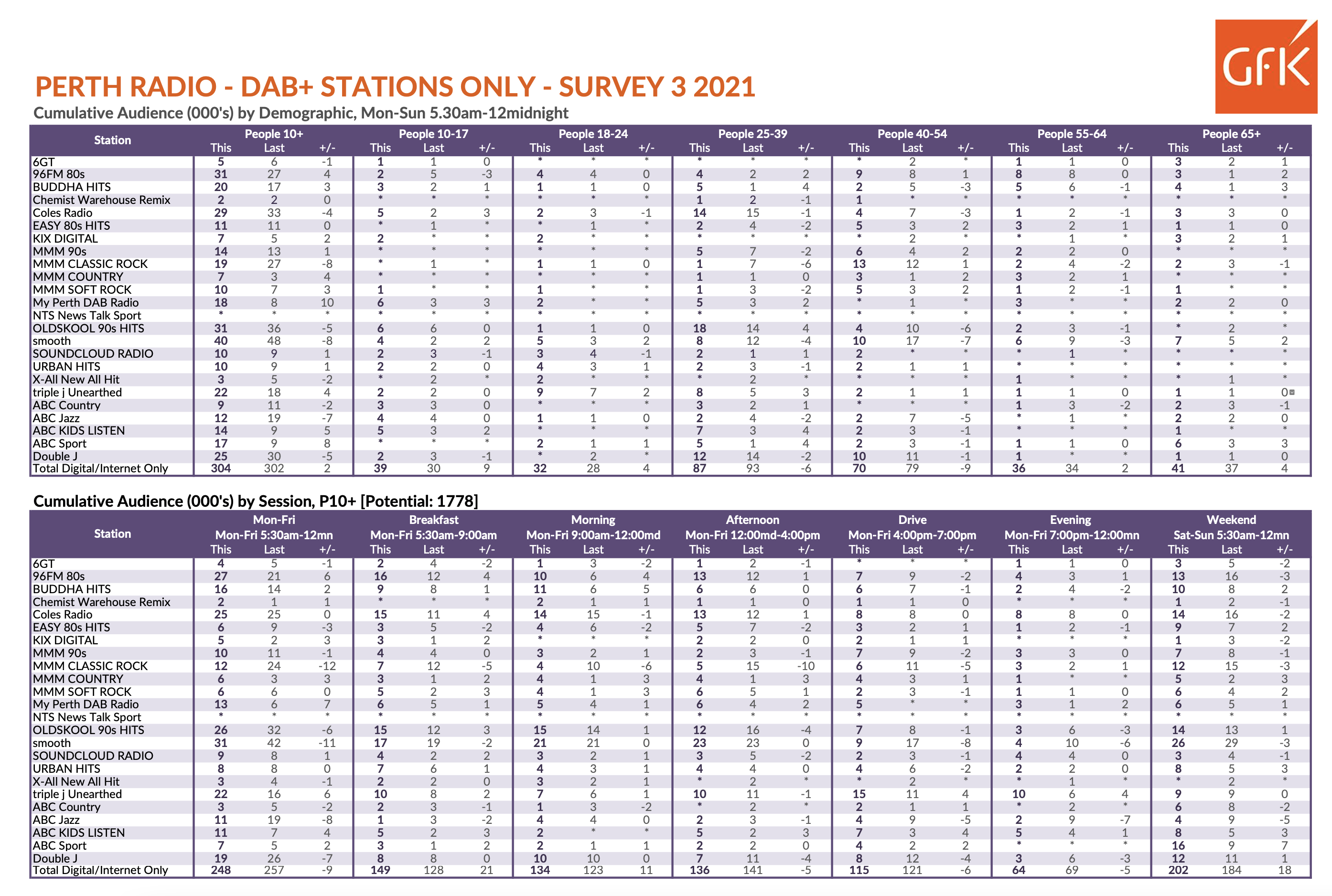 t



---
Subscribe to the radioinfo podcast on these platforms: Acast, Apple iTunes Podcasts, Podtail, Spotify, Google Podcasts, TuneIn, or wherever you get your podcasts.