The popular podcast 'Confessions of a trainwreck' hosted by ex-Nova announcer Phoebe Parsons has jumped ship and moved over to Jay Walkerden and Katie Mattin's podcast company Podshape.

The show has had over 175 episodes across the 4 years and has had almost 2M downloads since it began. It has amassed a very loyal following across 18–35 year old women in Australia, has performed at the Melbourne comedy festival and various live recordings of the podcast across Australia.


Walkerden signed Phoebe to Nova almost 4 years ago as part of the winner of a podcast talent quest, and on her move to Podshape, Phoebe says, "I pretty much owe my career to Jay as he gave me my first big break in the industry and was the first person to take a chance on a tragic little train wreck. I'm excited to join Podshape and wait for my next big break – just kidding (no I'm not)".

Head Shaper, Jay Walkerden, says "Ever since we started working together 4 years ago, I was impressed with Phoebe's raw talent and her energy. Over the past 4 years she has built a strong brand and loyal following with her podcast and socials and we are keen to continue that growth with her."

---
triple j Drive segment 'Simply The Jest' is now a weekly podcast.
In Simply The Jest: Australia's Best Stories, triple j Drive hosts Lewis Hobba and Michael Hing, along with best-friend-of-the-show and triple j Weekend Arvos presenter, Jess Perkins, challenge the Australian public to deliver them the greatest, most elaborate stories from real life.

After hearing incredibly wild stories from listeners around the country, the judging panel crowns the very best story, Simply the Jest!
Everyone's got an unbelievable story. Something they tell at parties when an awkward silence hits or when they want to collectively drop peoples jaws to the floor, and Simply The Jest: Australia's Best Stories is a place for those stories to be showcased.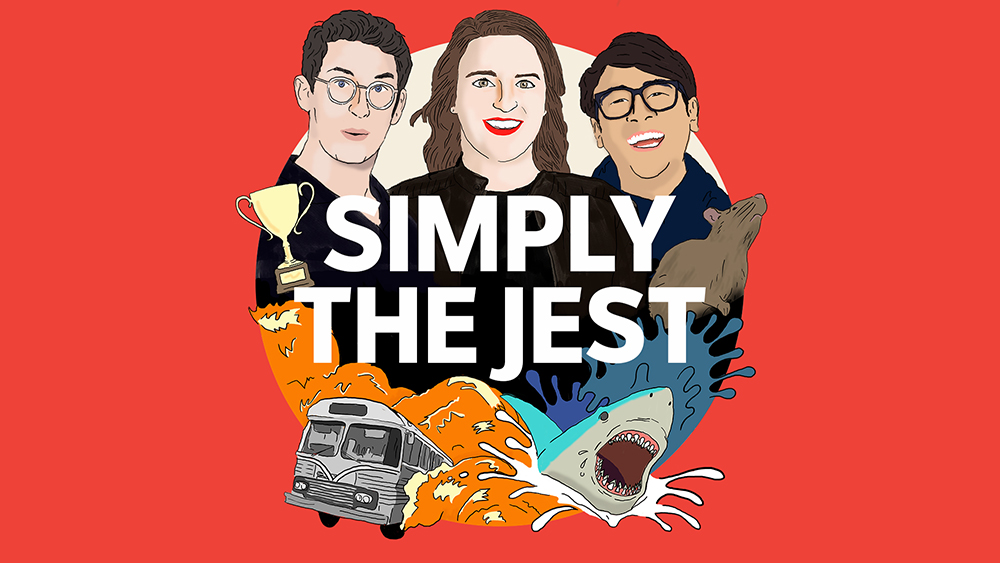 These stories contain the amazing, dangerous and the unbelievable like the Aussie backpacker who ran away from a bus exploded by cartels in Mexico after getting "splodey vibes", and the woman who used to swim in George Harrison's pool as a child and only knew him as that "nice old man with the bucket hat".
Jess says "Simply The Jest is the highlight of my week, so it's really exciting that we get to relive some of the wild stories we've heard. We'll laugh, we'll cry and we'll dry retch a little bit!"
Lewis adds "I guarantee you will say 'no f*cking way!' at least once per episode", while Michael Hing muses that "From what I understand, podcasting has a smaller audience than radio, is largely unpaid and the only benefit is my parents won't be able to find it."
---
Jackie 'O' from KIISFM"s Kyle & Jackie O show and Danni Minogue join Urzila Carlson for That's Enough Already.

The Masked Singer judge and highest selling Melbourne International Comedy Festival performer has gathered her favourite comedy colleagues to chat about the things that make them say: "enough already".

Jackie 'O' and Danni join Urzila's podcast this week to talk about working on 'The Masked Singer', internet trolls, car park thieves and people chewing.

And they discuss why they love each other so much.

Highlights of the series include:
Russell Howard on his doctor wife's life on a Covid ward, and how she predicted a worldwide lockdown weeks before anyone else.
Ronny Chieng revealing the Australian TV network heads who are "failing upward" and why cancel culture is a myth
Julia Morris dishing the dirt on the radio producer who called her unprofessional and how she treats those who try and manipulate her
Rhys Darby on why people should have to get a licence to use the internet.
Acast AUNZ Content Director Guy Scott-Wilson says; "With everything that's been going on in the world recently, we've all had a lot to moan about. And with podcasting continuing to provide some much needed escapism to more listeners than ever, this is the perfect format for getting it all off your chest. Urz loves a good moan and, clearly, she's in great company! Acast are delighted to be providing a safe space for Urz and her friends to vent "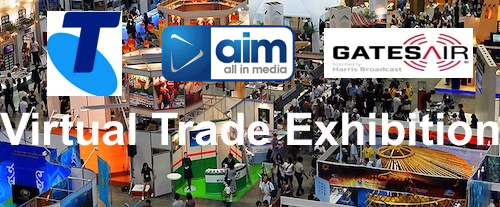 ---
Subscribe to the radioinfo podcast on these platforms: Acast, Apple iTunes Podcasts, Podtail, Spotify, Google Podcasts, TuneIn, or wherever you get your podcasts.