Resonate's Keith Fowler joins some dots in this article.
A COO friend of mine once said that if he could get sales people to think about their clients and their client's customers the way content directors think about the stations listeners his job would be so much simpler.
The revenue would be higher, internal tension would be lower, and the stations could possibly be more interesting to listen to.
Back in the day it was standard practice for Programming, as it was then, and Sales to constantly be at loggerheads. These days the nature of the business has engineered a change where everybody, if the truth be told, should be very focused on the P & L or "bottom line."
Sales people spend a lot of time trying to find out about a client's business as part of the "uncovery" phase of the modern sales process. Content people spend a lot of time trying to find out as much as they can about the listeners through research, listener advisory boards, opt-in activities etc.
My observation is that Sales tend to focus on the client and the business but don't spend as much time as they possibly could on the make-up of the consumer. It seems to me that as part of the process sales people over time should extend their uncovery process to the characterisation of the end user/consumer.
Product and Marketing teams spend a lot of time building an extensive profile of the typical listener even down to giving them a relevant name. It's fun, but it is also very valuable because it gives everyone a solid criteria for content, promotions etc with one question, "Would insert typical listener name be engaged by this?"
If this process was applied to a client's customers to build an extensive profile of the typical customer then by overlaying the traits of the typical listener with the traits of the typical consumer, product teams could then find mutual similarities on which to build engaging concepts. Obviously the more overlap, the stronger the mutual brand fit, but you don't need total overlap, just enough to spark a core of a compelling idea for consumers and listeners.

Maybe as a new age bottom line focused content person you could offer the services of you and the product team to a key client to build a typical consumer profile.
About the Author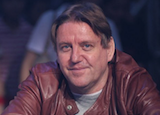 ​Keith Fowler has amassed a vast array of expertise and experience in media in a career spanning 40 years.
He has contributed to the success of companies in Australia, Japan, Malaysia, India, Indonesia, China and more recently the US.
Keith, as Group Creative Director, was part of the original senior management team for Austereo Ltd which grew to be Australia's most successful radio company.
In Malaysia, in the role of General Manager Programming for AMP Radio Networks, he oversaw Product, Content and Talent development and management for seven national FM networks.
Then, as Regional Program Consultant for Astro International Radio, he worked on the development and launch of new FM radio brands Aamar and Power in Kolkata. Later contributing to the revamping of RED FM (Mumbai Delhi Kolkata) working closely with the Product, Content and Marketing teams. Also oversaw Product ,Content and Talent development and management for JAK FM and Gen FM in Indonesia.
In 2009, Keith moved to China as General Manager Radio Operations for Adrep China Advertising Services Ltd as part of the senior executive team. He played an integral role in the strategy, planning, development, and launch of a Sales and Operational hub in Beijing and MYFM a Brand and Product launched over a period of three years into 8 major Chinese cities in 8 provinces.
More recently he has been Regional Manager for Resonate Hawaii where over time and numerous poke bowls and beverages, Rex Morris and he hatched the plans for Resonate Project Group.
Keith is available for consultancy work and can be contacted at [email protected] or resonatepg.com.au