Now, I know what you're thinking. You're thinking "The UK? What has that got to do with my market?
These British, don't they know they don't run an Empire any more?"
Listen, I get it. But genuinely, I think that the new set of radio figures for the UK are worthwhile having a quick look at, because they could reflect things happening in your radio market, too.
So, a quick primer: the UK uses diary-based measurement (online and on paper), and figures are worked out every quarter. RAJAR, the company behind it, interview over 100,000 people a year (we've 60m people who live here). Here's more details of how it works.
The overall figures: 89% of the UK listens to radio once a week, and we listen to a total of 21.3 hours a week. These figures have remained fairly static over the last ten years. There have been no massive changes.
Lesson one: careful about younger audiences
In the last five years, younger people (15-24) are listening less to radio. In the last five years, the total amount of younger people listening has dropped by 5%; but the total time that young people listen has dropped by 25% and is at an all-time low.
Partially, this is driven by a lack of radio stations aimed at 15-24s. Commercial stations would rather aim at people of more interest to advertisers, after all. And, partially, this is driven by high adoption of YouTube and other music services in this age group.
If we're not careful, this will bite us as these listeners grow older. Planning for our future means engaging younger listeners right now.
Lesson two: radio is multi-platform
The UK's audience figures monitor radio on whatever platform: AM/FM, DAB, internet, or even through the television.
AM/FM listening is at an all-time low. 56% of total listening is done via AM/FM – that figure's below 50% in London.
Listening via DAB radio – the UK's kind-of equivalent of HD – is at an all-time high, at 25%.
And streaming of live radio via the internet actually dropped last quarter, though the trend continues to grow. Internet only accounts for 6.1% of radio listening. Around 5% is also done through the TV, where you'll find at least 25 stations, normally more.
What's clear from the UK experience is that people expect radio to be on the right device for them. They're not loyal to AM/FM; they're loyal to radio stations. Our job isn't running a tower: it's producing great stuff to listen to.
If you're in charge of a radio station, your job is to get its output in as many places as you can. Because that's what your audience wants.
Lesson three: openness is good
All the top-line figures are published online for anyone to look, including graphs and market trends. That allows others, like my own website, to pull in the data for the benefit of radio (how's this for a great set of graphs showing KISS's increase in audience?)
In many other countries, data is in an impenetrable PDF file or simply not published at all.
Radio: our audience figures should be open to everyone. From the US to Australia, Singapore to the Philippines, we reach around 90% of the entire country. Apart from TV, no other medium comes close. Let's be proud of that.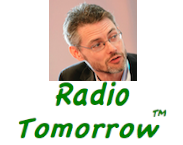 James Cridland is a radio futurologist, and is Managing Director of media.info, a companion website to radioinfo and AsiaRadioToday.
He has served as a judge for a number of industry awards including the Australian ABC Local Radio Awards, the UK Student Radio Awards, and the UK's Radio Academy Awards, where he has also served on the committee. He was a founder of the hybrid radio technology association RadioDNS.
James is one of the organisers of nextrad.io, the radio ideas conference each September, and is also on the committee of RadioDays Europe. He writes for publications including his own media.info, Radio World International and RAIN News.
James lives in North London with his partner and a two year-old radio-loving toddler. He very, very much likes beer.
Radio Tomorrow is a trade mark of Radioinfo Pty Ltd