You'd blink too if you'd shot yourself in the foot.
Comment from Peter Saxon.

Yesterday, my good wife, Pauline, gently woke me from a deep slumber to alert me to the news that Facebook had cut access to all major Australian news sites. Nine's radio, television and online newspapers as well as News Corp outlets. All the radio networks, ARN, Nova Entertainment, SCA, Grant Broadcasters and more, were left with a shell of a Facebook page that simply told visitors: No Posts Yet.

I was about to doze off for a few extra moments of kip when Pauline suggested that I probably should check the status of radioinfo's own Facebook page. I frantically leapt out of bed, ran to the computer and logged on to FB. To my great relief we were offline, like everyone else. Oh, joy! No lesser light than Facebook had deemed radioinfo to be a major Australian news site, worthy of being blocked.

Of course, a bigger problem soon emerged, that in its haste and determination to show local media who's boss, Facebook also cut service to a number of government, NGOs and charity sites including state health pages that provide essential information on the rollout of COVID vaccines.

For me, personally, that was the last straw. I've deactivated my Facebook page. And not for the first time. It's like giving up smoking. It takes several attempts to quit. Or as Al Pacino says in Godfather III, "Just when I thought I was out, they pull me back in."
Facebook is relentless in its endeavors to repatriate stray sheep to its flock. It keeps sending emails to coax me back with unread messages, posts and friend requests which I can only access if I reactivate my account. Not any more!

I don't care if Donald Trump himself wants to befriend me, I've given Facebook up for good. If people want to contact me, find out what I'm up to, they can phone me, text me or email me. I have an emailing list for jokes and news articles to share with friends – the real kind with whom I actually have a relationship. And I'm on a number of their lists too. I don't need more "friends."

For Facebook, Australia represents a tiny percentage of its global revenue. But the whole world is watching what happens here. We're a test case. If Facebook agrees to abide by the new laws, that will more than likely pass through the senate shortly, then it will be fighting similar battles in every territory in which it operates.

So, instead of coming to the party and accepting the ruling of a sovereign nation, as Google has done, Facebook's decided to storm the Capitol, as it were, in a last-ditch effort to turn public opinion against the government.

If that's the case, then Facebook has picked the wrong country to pick a fight with.

Australians just hate foreigners, especially those who reportedly pay less than three percent tax, telling them how to run their country.

If nothing else, Facebook has managed to unite all sides of politics in their condemnation of the behemoth's bullying tactics.

So, if the whole world is watching, it could just find that calling Facebook's bluff is the way to go.

Facebook's problem is one that every experienced radio content director knows and fears: reaching market dominance and becoming arrogant. Arrogance is often the beginning of the end for once mighty radio stations and networks. When that #1 swagger turns to arrogance, if the audience can't sense it you can bet that competitors and advertisers can.

In his response to Australia's proposed new Media Bargaining law, William Easton, Managing Director, Facebook Australia & New Zealand said this in a post on, where else, Facebook.
"The proposed law fundamentally misunderstands the relationship between our platform and publishers who use it to share news content."
No, Mr Easton, we haven't misunderstood at all. Radio has spent decades, battling the record companies who owned the copyright to product that music stations used as the backbone of their content. Radio argued that because each song they played sold more records it was an even stevens deal. After much argy-bargy, radio ended up paying for the copyrighted material it used.
Now, the shoe is on the other foot with news organisations wanting payment for the copyrighted material used by Facebook.
However, there's a big difference between what occurred with radio and record companies and what's happening with Facebook now. Back then, from the 1960's till about ten years ago, radio airplay was indeed the most potent way of selling records. Where Mr Easton misunderstands the relationship between news media and Facebook is that the news media didn't embrace his platform because it was an opportunity to find new readers. Radio had to be there because its competitors were.
In other words, the experience for radio and other media is more like the experience of restaurants and the big delivery services. As I wrote previously, the restaurants that got in early, enjoyed a surge of business at the expense of those who declined to participate. Pretty soon, most of the others came on board.

The food delivery business may have experienced astronomical growth but the actual food business hasn't. Most restaurateurs, not all, report that what the delivery giants have done is to cannibalise their established dine-in clientele who now order take away instead. And for that, the delivery service clips the ticket along the way to the tune of around 30 per cent.
The fact is that without the food that restaurants buy and cook, UBER Eats, Menulog and the rest would have no business because they'd have nothing to deliver.
I'll have more to say about this on Monday.
In the meantime, here's a classic John Oliver sketch about another example of clipping the ticket along the way – Fifa and The World Cup

Peter Saxon

P.S. It's 2:50am and I I've gone to the radioinfo FB Page and it seemed to have been restored. I checked a couple of radio stations and their FB pages were also looking normal. But when I went back to radioinfo, and it asked me to log in, which I did. And it reactivated my personal page. Dammit! I'll have to get Pauline to deactivate me again.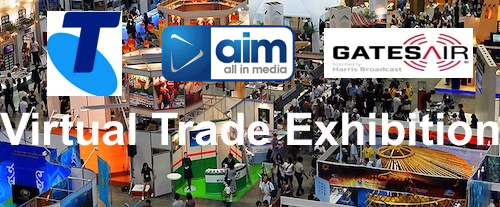 ---
Subscribe to the radioinfo podcast on these platforms: Acast, Apple iTunes Podcasts, Podtail, Spotify, Google Podcasts, TuneIn, or wherever you get your podcasts.