This morning, Olympic swimmer Libby Trickett took on Luke Bradnam and Dobbo in the great Triple M Brisbane Drive Show Swim Off at the Valley Pool.
Luke Bradnam backed himself as a decent swimmer before entering the race… however, he said that the only way he was ever going to beat Olympic Champion and Queensland golden girl, Libby Trickett, is when she's in her third trimester of pregnancy…
Which she is.
Fiercely competitive Libby gave it her best shot, but Luke was all serious.
Libby even brought in the world famous super coach Laurie Lawrence to help.
However, a very humble Libby was not surprised she was beaten. "Do you know how much drag this stomach and baby creates!?"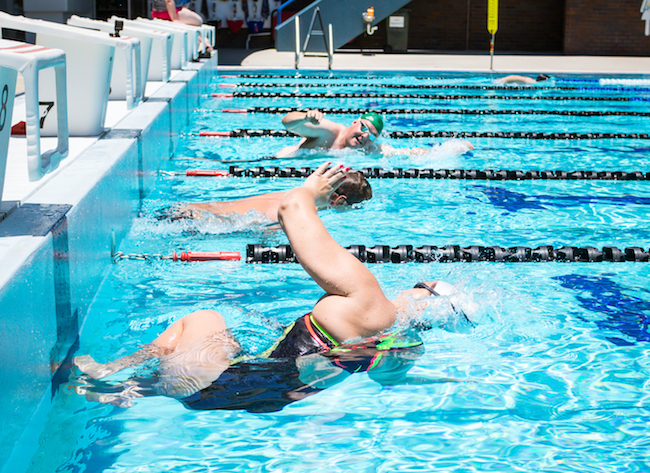 Photo: Xavier Small
And Dobbo?
He was late to the swim, and just as the producer was about to fire the start gun for just Libby and Luke to race, in struts Dobbo with a bagpipe guard of honour, looking like Rocky…… it was all for nothing though as he came last.
Dobbo insisted he let Libby win as he did not want to upset a pregnant lady.
Tomorrow is the final show of the year before they return as THE RUSH HOUR with Luke, Libby and Dobbo in 2018.