Continuing his series of columns, Melbourne radio legend Doug Aiton recalls his Sophia Loren interview
I don't like having interviews forced upon me, and I particularly don't like it when the interviewee is possibly the most beautiful woman in the world.
But that's what happened. I finished my morning program at 3DB lunchtime Friday and took my producer, Kerrina Watson, and various other people associated with the program to lunch at the Carlton Club Hotel.
While we were there, a phone call came for Kerrina informing her that Sophia Loren would not be available for Monday's program because she was going to Sydney that afternoon, so we agreed to do the interview in her Regent Hotel suite, right now.
We had had several bottles of wine but we nevertheless jumped in a taxi and proceeded to the Regent. By we, I mean myself, Kerrina, Kerrina's assistant, the panel operator – in fact there were six of us.
We arrived at the 50th floor and hammered on the door. Sophia opened the door and turned to her minder, looked at us again, went to the phone and said "Room Service please".
She didn't miss a beat. She said sweetly, "my friends need some wine".
I had no chance to assess her beauty, style and confidence.
I arranged myself on a sofa with a tape recorder and microphone. She sat next to me and I said, "Forgive me smelling of wine. We were at lunch."
She said with an enchanting smile, "Douglass, I am Italian".
The interview, as such, proceeded. I cannot remember what I asked her, but the questions were very rudimentary and didn't reveal much. However, she answered them quite willingly.
They weren't very good questions because I had had no time to research. If she had come next Monday I would have read about her over a whole weekend, nevertheless, I completed the interview and we all said goodbye and all the best.
"Is she most beautiful woman in the world" I asked my friends. "Yes", they chorused immediately.
The next Monday I played the tape on the program, but when I heard my first question, "How are you" I got to my feet and rushed to the bathroom where I timed the interview to ten minutes and then returned.
No-one told me it was a great interview, no-one said anything. And that was my interview with the world's most beautiful and celebrated film star.

About the Author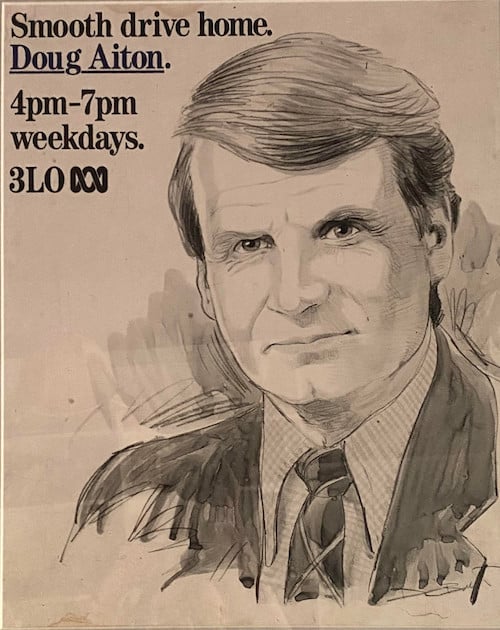 Doug Aiton was the Drive time Presenter at Melbourne's 3LO from 1987 – 1997.
He has a combined past of newspapers and radio including a weekly column for the Sunday Age for about ten years. He is married to Judy and has three children.
Now in his 70s, Doug still presents a regular program on The Pulse Geelong.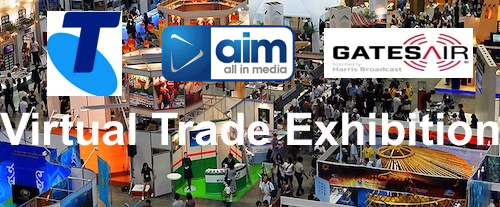 ---
Subscribe to the radioinfo podcast on these platforms: Acast, Apple iTunes Podcasts, Podtail, Spotify, Google Podcasts, TuneIn, or wherever you get your podcasts.