After four-and-a-half years in breakfast radio, Duncan Robinson (the Duncan in 'Sam and Duncan') has announced his departure from Hope Breakfast.

In a heartfelt statement to Hope 103.2 Breakfast listeners Duncan shared the effect early morning radio has had on his life, before announcing Friday 15 January 2021 would be his final show.

In Duncan's own words…"Every journey has a start point and a finish point. The best journeys are filled with unexpected twists and turns. They are adventures that push you right to the very limit of what you thought was possible. In doing that, they reveal glorious moments that were never possible unless you boldly stepped in and were willing to start.

" A good journey leaves you with fond memories. The kind that brings a wry smile to the corners of your mouth and remind you of not just the joy of the trip… but also the point of the ending. Great journeys leave you with in-jokes – like Bro-Marks, Real Heroes of Hopeland, our Friday gardening friends Cecil and Percy, and the poems that you craft every week, Sam… Thousands of eye operations that we've witnessed, hundreds of kids from drought-affected areas sent to camp.

"The best journeys leave us wanting it never to end and crying when it does. And sadly this is one of those stories, with an end to a wonderful, breath-taking, sublime journey.

"I've poured my heart and soul into this job for four-and-a-half years. And I am exhausted, spent and finished. I'm also thankful, overjoyed and blessed as a result. It has been an honour serving you, Hopeland, but it is time for this dawn treader to say farewell."

Hope Media CEO Phillip Randall told radioinfo, "There is a great personal and physical cost associated with doing a shift like breakfast, we acknowledge and thank Duncan for his years of service in this role. We wish him every success in his future endeavours".


Hope Breakfast continues with Sam Robinson.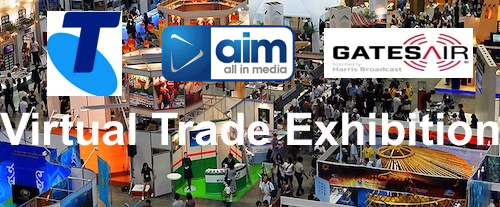 ---
Subscribe to the radioinfo podcast on these platforms: Acast, Apple iTunes Podcasts, Podtail, Spotify, Google Podcasts, TuneIn, or wherever you get your podcasts.