Ed Sheeran was back in Australia last night with a performance on the Hit Network's World Famous Rooftop…with a difference.


The secret gig for 80 incredibly lucky Hit Network listeners was on top of Victoria's iconic Hanging Rock in the Macedon Ranges.
The threat of storms brewing and rain during the performance didn't dampen spirits as Ed extended his set time to perform extra songs for appreciative fans.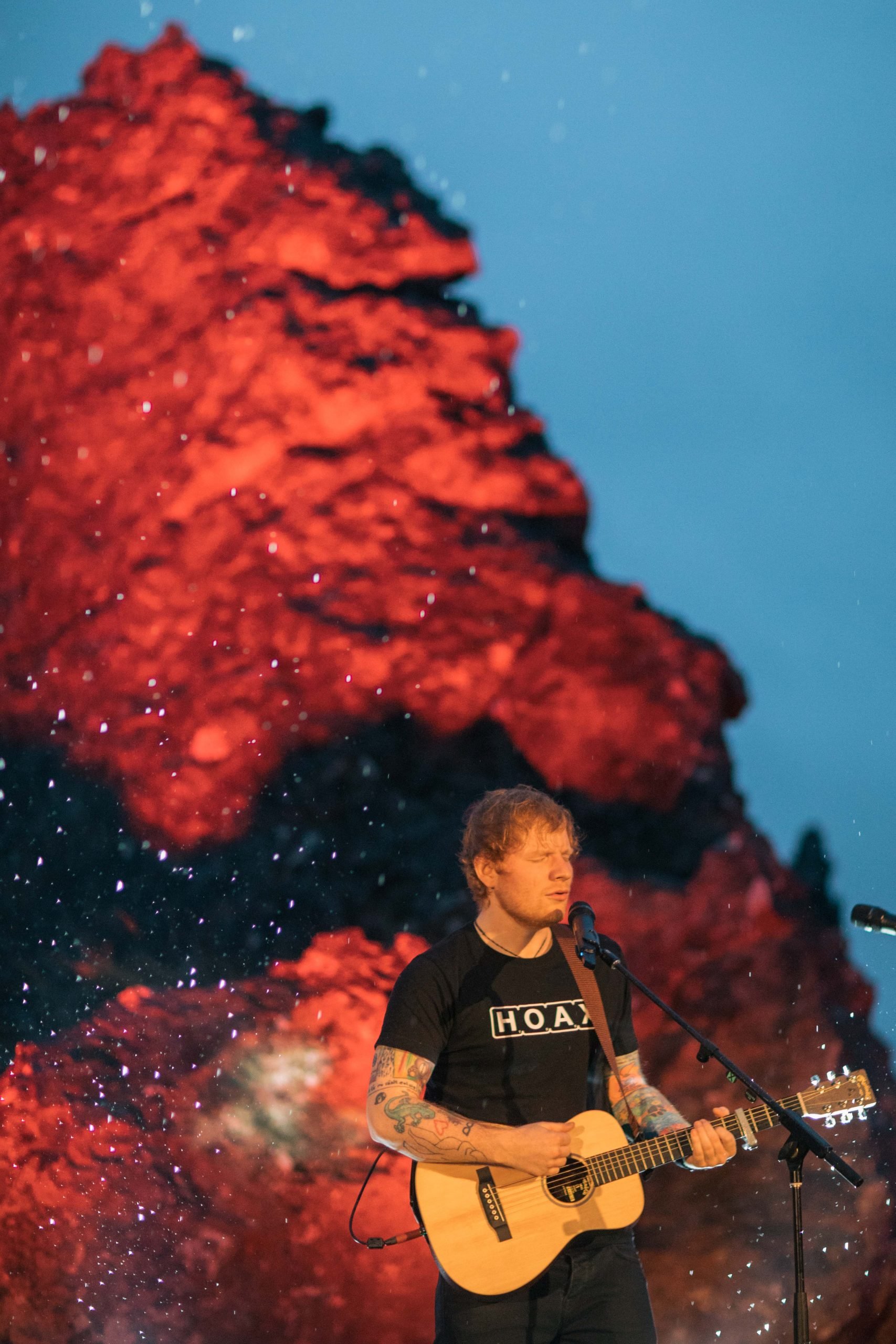 Meantime Em certainly wasn't prepared for Ed Sheeran's impromptu visit on this morning's Em Rusciano Radio Show with Harley Breen on 104.1 2DAY FM.
Ed popped in to say hello following his appearance at Hanging Rock last night.
Ed spoke about:

– Being an Introvert – returning after a year break, and no social media
– How he gets anxiety in crowds and once left a Game of Thrones wrap party, only to have the whole cast rock up at his house hours later.
– Building a house with a pub so people can come there to see him – to help with his crowd anxiety issues

Em's 15-year-old daughter Marchella called half way through the break and much to her shock Ed answered the phone.