Edison Research and SXM Media have studied the listening habits of just over a thousand US Gen Z (13-24) people with responses showing enthusiastic and even binge consumption, preparedness to take action on podcast advertisements and a resonance with topics they want to explore or are a unique perspective and authentic hosts.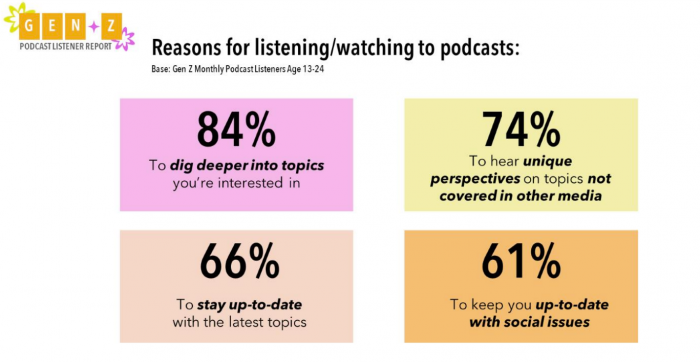 All the participants were at least monthly podcast listeners with 75% of them listening weekly and 80% listening weekly in the 13-17 age group.
84% of participants listen to podcasts that have a video element. It was via social media or a social media personality or celebrity that 44% discovered podcasts in the first place, with YouTube and TikTok the most common places to find them.
Comedy was the most popular topic, closely followed by entertainment / gossip then true crime. Podcasts that tell real life stories were of the most interest.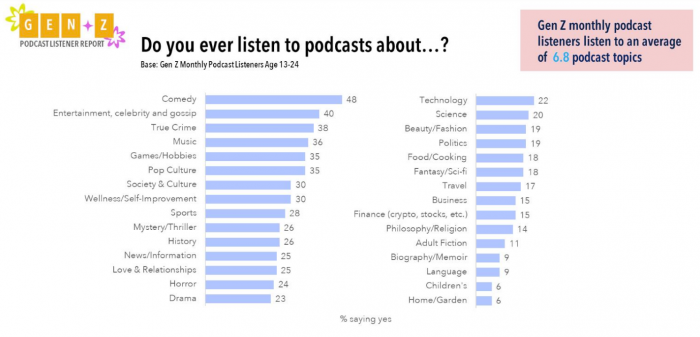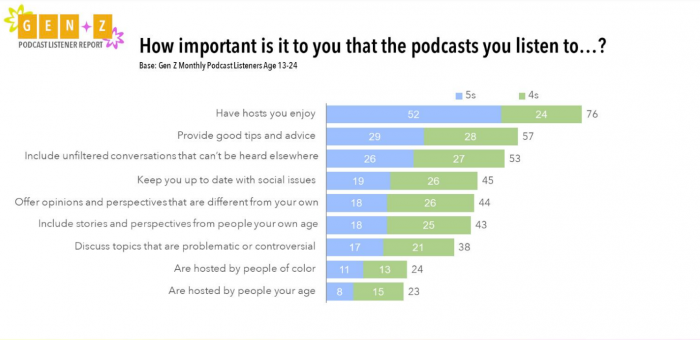 82% of the surveyed had taken action as a result of hearing a podcast advertisement with 70% purchasing or wishing to purchase a product or service advertised.
Podcast listening and mental health and well being were compared with 83% saying they listened to or watched podcasts to relax, 65% to escape and 56% to help understand how they're feeling about something. 82% of Gen Z podcast listeners say they listen to podcasts while doing nothing else, just listening.
The full 45 page Gen Z metrics can be found here.