The 2018 Digital Broadcasting Symposium officially kicked off on Tuesday in Kuala Lumpur, Malaysia.
Dr Javad Mottaghi (pictured below), Secretary-General of the Asia-Pacific Broadcasting Union (ABU), officially opened the conference.
Mottaghi noted in his welcome address that there had been an "overwhelming response from participants with colleagues from 45 countries representing over 250 organisations" in attendance.
This year the theme of the symposium was Enhancing Multiplatform Content.
"Content is still king, and remains the key element for success in the new media world," said Dr Mottaghi.
"It has also contributed to new business ideas and generating new revenue streams, in particular for reach and attractive content that could be used to secure new types of advertising opportunities that suits the mobile and multi-screen devices."
Picking up on the theme, Commercial Radio Australia CEO Joan Warner (pictured top right) delivered a keynote address Leveraging your uniqueness in the face of digital disruption.
"Gaining access to digital broadcast spectrum is key for all broadcasters," said Warner.
"Digital radio broadcasting multiplies radio's unique ability to create content 24/7 and offer that content across multiple digital platforms and over digital frequencies which can [now] seamlessly integrate into smart connected devices.
"DAB, we believe, will future-proof radio and work very well with IP and other broadcast and hardware platforms. The true power we must leverage is the uniqueness of radio, its accessibility, and its live and local content."
Warner spoke about the benefits of countries working together to learn and to plan the transition to digital radio broadcasting.
"If the ASEAN countries work together, a coordinated spectrum plan could be developed for the region and significant economy could be achieved in terms of spectrum efficiency and infrastructure cost.
"Coordination also helps audience education, vehicle manufacturers and ensures the availability of cheap, new digital radio receivers."
Bringing together broadcasters, technology experts and content creators, DBS 2018 is the 14th annual symposium held by the ABU to help broadcasters go digital.
The symposium runs from 5-8 March in Malaysia.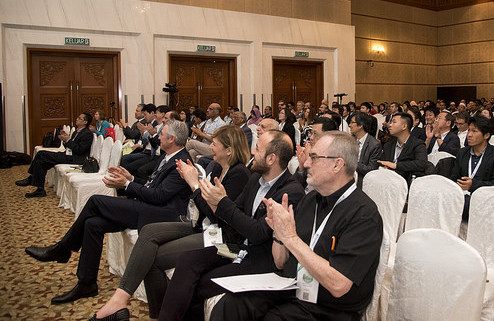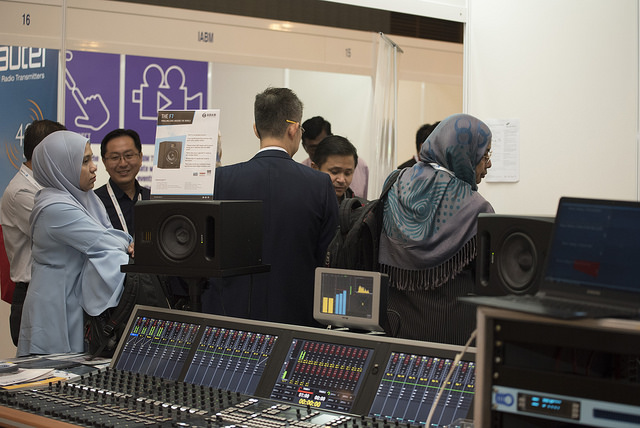 Photo credits: Asia-Pacific Broadcasting Union