The 2017 Radio Days Europe conference was full of tried and true exhibitors, such as RCS (pictured), who have been serving the radio industry for years, and there were also some new products and services on show.
Steve Ahern wandered around the exhibition to catch up with some of the exhibitors.
He didn't miss the bus on production, visiting Reelworld outside the conference hall
And he bounced some ideas around with new kid on the block Big Ball Productions.
One of the dashing the new products on show was hybrid radio car dashboard technology from Xperi.
Steve also tested out Peter Don's audience research product, which is widely used in Europe
and met other exhibitors around the conference venue (click the pics to go to exhibitor websites).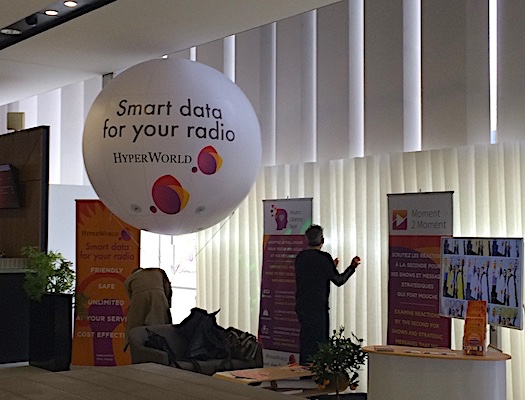 In the playlist of clips below, meet other speakers and exhibitors, interviewed by the team at RadioDays Europe 2017. Click the playlist icon at the top left of the screen to choose what you want to watch.
Disclosure: some of the exhibitors listed here are advertisers on our site.