It was good news for Fairfax Media last week, posting a profit of $83.2 million after tax in the last financial year (details here).
It is now time to spread the news with the report forwarded to investors.
A key driver of the increased profit was the 45% increase in Domain Group revenue.
So how did the radio arm pull up after the Macquarie Fairfax merger this year?
"Our Radio asset, which now takes the form of a 54.5% shareholding in Macquarie Radio Network, benefited from the reverse takeover by MRN," says Cheif Executive and Managing Director Greg Hywood.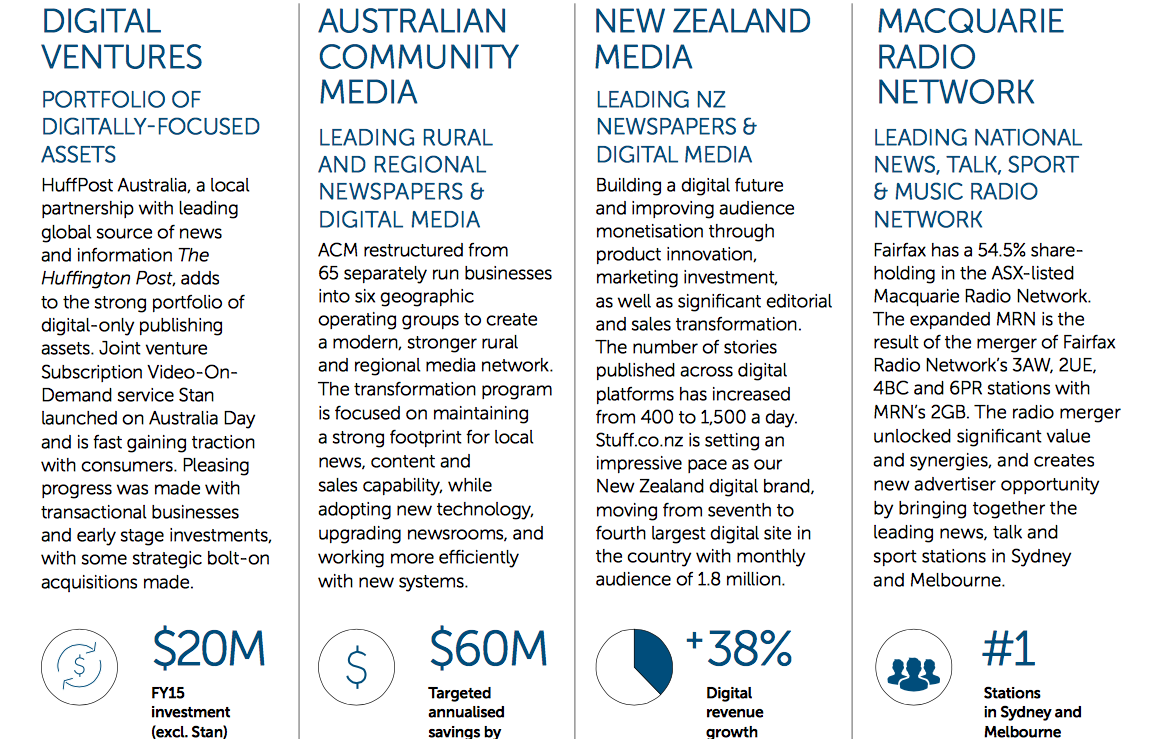 Download your copy of the report.