The acoustics were perfect at the Mosman Art Gallery, a former church, for a range of music performances to celebrate fine music and thank supporters of Sydney classical music community station Fine Music 102.5.

The high vaulted ceiling delivered just the right amount or reverb for each of the different styles of music played during the evening, which is one of Fine Music's annual fund raising events.
The evening was hosted by jazz music presenter Christopher Waterhouse (pictured below).
Performances included jazz and classical selections by the station's Artists in Residence and scholars:

Marais Project – 2020 Artists-in-Residence (pictured)
States of Chaos – 2020 Associate Artists-in-Residence
Nicholas Gentile – 2019 Stefan Kruger Scholar
Harry Sdraulig – 2020 Stefan Kruger Scholar
Kate Wadey – 2020 Ken Weatherley Jazz Scholar (pictured)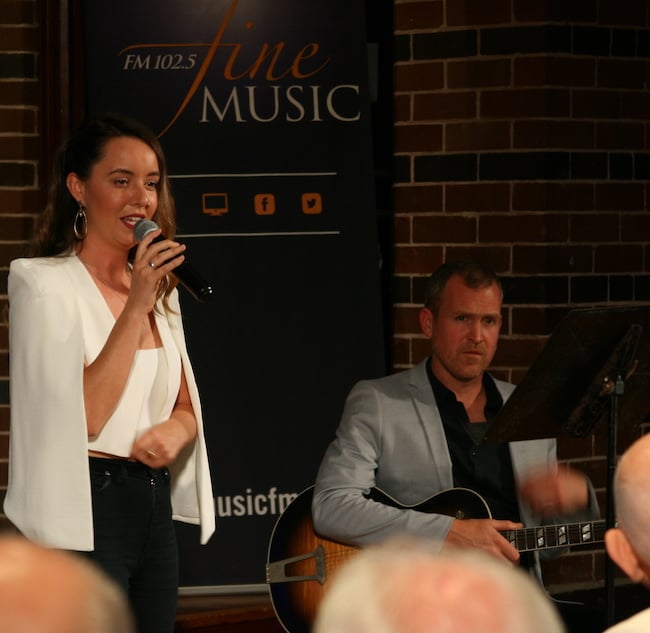 The station's General Manager Rebecca Beare told guests in her speech:

Throughout the last year we have continued to focus on our goal to promote Australian musicians and composers, with a deeper focus on young and emerging artists.

By far my favourite part of this role is when I am surrounded by a hive of activity in our Founders' Studio. It brings me great joy to see the buzz of our young, emerging artists and established musicians coming and going from our studios while their lively music drifts up the stairs into our offices. Watching these artists evolve from behind the scenes while they use this precious resource is by far the most favourite part of my role as General Manager.

The program this evening will include performances by the winners of our Stefan Kruger Scholarship, Ken Weatherly Jazz Scholarship and our Artists-in-Residence
programs. I am thrilled to be able to share these with you tonight.

At Fine Music we play an important role in encouraging these musicians in their ambitions to become professional musicians or broadcasters. None of these Emerging Artist projects would have ever been possible without the support and generosity of our valued stakeholders.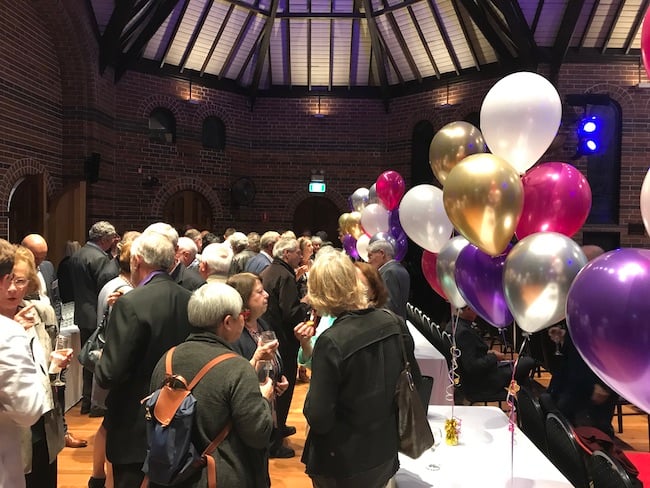 Photos courtesy of Charlie Chen, NIcholas Gentile and Phlip Pogson.