New York-based digital prophet David "Shingy" Shing will feature with radio stars Kyle and Jackie at the upcoming Radio Alive 2019 national radio conference.
The full program has just been released.

Australian-born Shing (pictured left) is one of the most recognised and colourful figures on the US speaking circuit, having spent more than a decade at Verizon Media, which includes AOL, Yahoo, HuffPost and other media properties, before departing in August.
Forbes describes Shing as an artist and "storyteller who identifies emerging trends and inspires clients to think differently."
KIIS FM breakfast duo Kyle and Jackie, who have spent nearly 20 years on air together, will make a special appearance to talk about their careers, the stars they've interviewed, their partnership and how they keep the show at the top of the FM airwaves.
The full conference program also features a panel of leading female executive producers hosted by the Head of the Hit Network at Southern Cross Austereo, Gemma Fordham. The panel includes Sacha French, EP of the Hughesy & Kate Show; Nic McClure, EP of Nova's national drive show Kate, Tim & Marty; and Millie Michael, EP of the Jonesy & Amanda breakfast show on WSFM. The panel will explore the elements that go into creating must-listen to radio.
They join previously announced speakers Hedley Thomas, producer of the Teacher's Pet podcast, as well as radio CEOs Grant Blackley (Southern Cross Austereo), Ciaran Davis (ARN), Cathy O'Connor (NOVA Entertainment) and Adam Lang (Macquarie Media).
The day will finish with a networking drinks function, sponsored by radioinfo.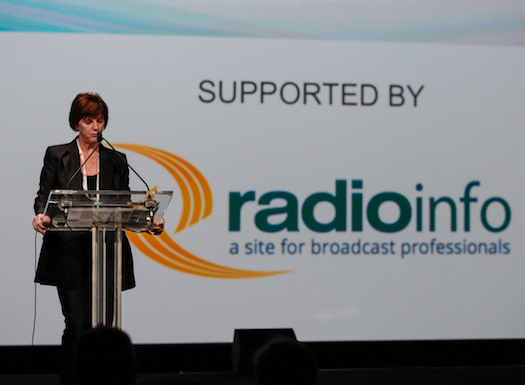 More than 500 radio and media executives from around Australia will gather in Brisbane for the annual radio conference on Friday, 18 October, followed by the gala 31st Australian Commercial Radio Awards on Saturday, 19 October.
CRA's Joan Warner is "delighted to have such a strong line-up for the conference and we look forward to a big two days for radio."
Radio Alive 2019 will be held at the Royal International Convention Centre in Brisbane.
Tickets for the conference and the Australian Commercial Radio Awards are on sale through Commercial Radio Australia here.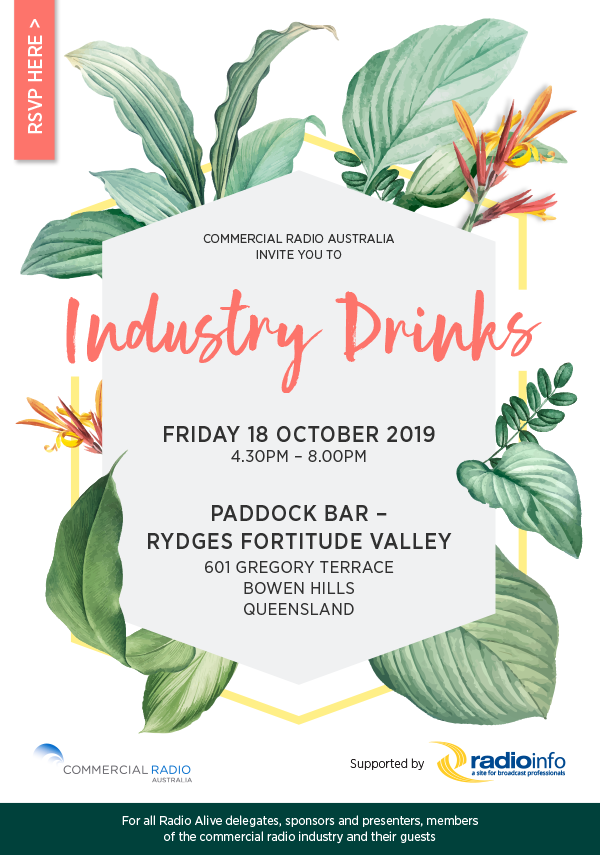 As usual, radioinfo will bring you full coverage of the conference and awards here and on our social media platforms Facebook and Twitter.