The finalists for the 2017 New Zealand Radio Awards has been announced following a special award already handed out.
The Awards committee took the unanimous and unprecedented decision this year to announce the winner of an Outstanding Contribution to Radio award for 2017 alongside the release of all the finalists.
"This winner has been a true champion of radio for many years and is loved by people on all sides of the industry. He started his broadcast career 44 years ago and worked at the TRB since its inception in 1994. He has driven revenue for the industry and represented our industry with integrity and passion whether talking to advertisers or industry newcomers at the broadcast school.
Take a look at the video of Simon Barnett presenting the award for Outstanding Contribution to Radio to Jack Klutz.
The Best Content finalists are: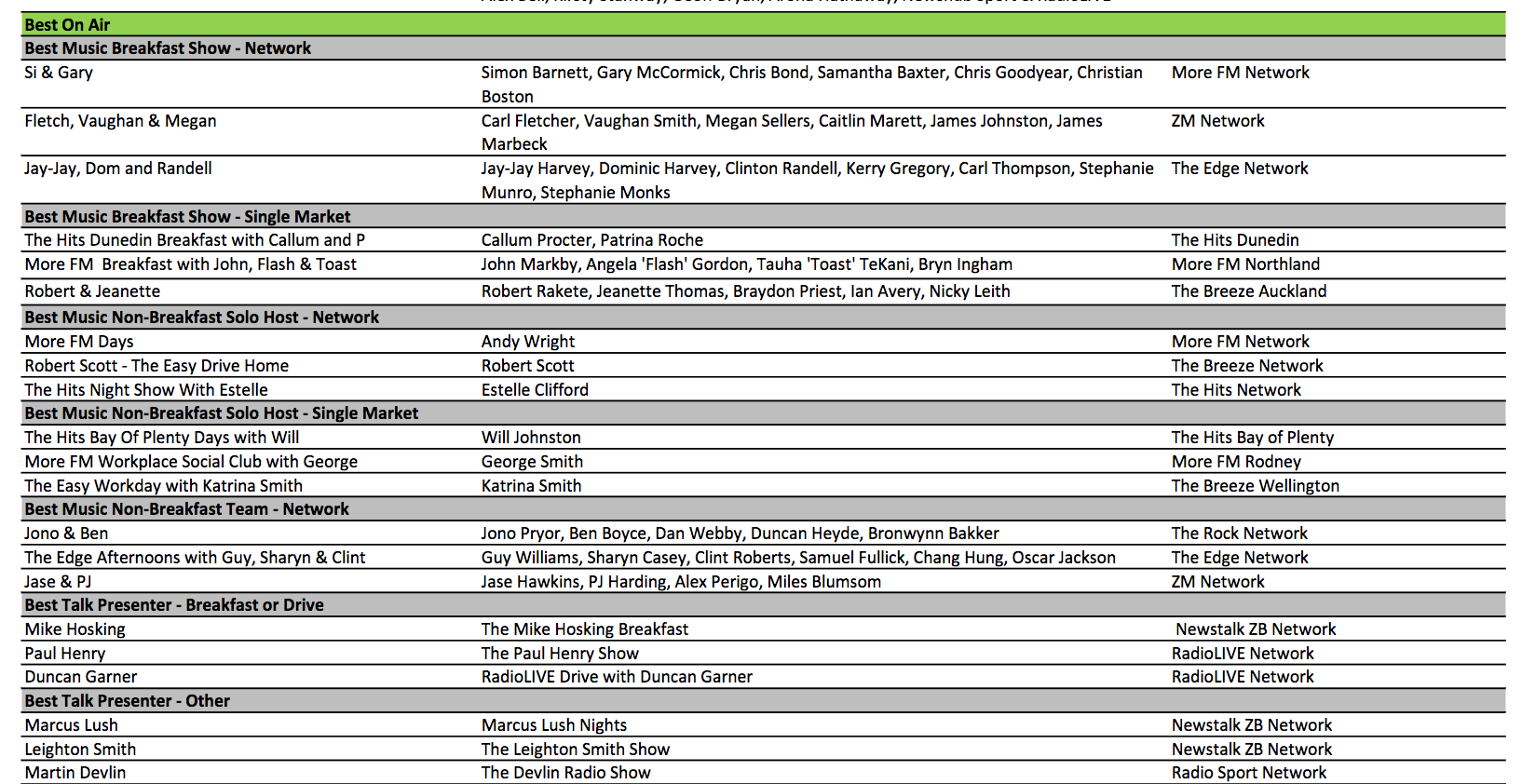 See the full list of finalists here.