Jimmy Buckland, the Director of Strategy for the Wireless Group Great Britain, owner of talkSPORT and three new digital stations, talks to Steve Ahern about digital radio in the UK and the company's imminent expansion.
Buckland and his team will launch three new digital radio stations over the next three weeks on the national multiplex that was switched on by the Secretary of State for Culture Media and Sport, John Whittingdale just a few days ago (1 March 2016).
The switch-on will bring back the iconic Virgin Radio brand to the British airwaves, along with a second sport channel, talkSPORT2, and a news/talk station called talkRADIO. The launch is set to shake up incumbents in the bigger UK broadcast groups.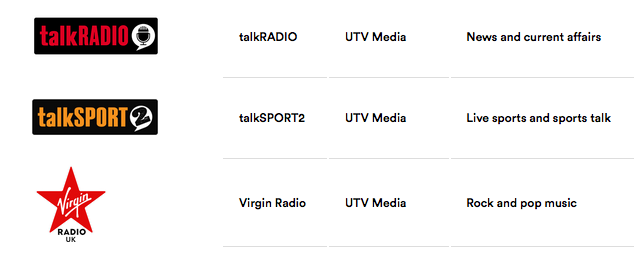 The new multiplex will
also carry
new Bauer Media stations with the Absolute Radio and Magic brands, amongst others, and will also broadcast a range of language, religious and music stations by other groups.
Unlike other stations, which began their life on analog and then simulcast on digital, or were low cost jukeboxes, Wireless Group's stations on this new multiplex will be highly resourced digital only operations.
Buckland says this marks the fourth stage of digital radio in Britain, where the audience is now large enough to support well resourced commercial digital only brands. The company has invested in high profile talk talent for its two new talk stations, and also in acquiring the Virgin brand and some high profile music personalities for its music station.
Outlining the transition of British digital radio, his assessment is a useful guide for the growth of digital radio in other countries.
Buckland says: "We think commercial digital radio penetration is at a point now that those station can be viable… as a group we want to be a strong third force, but launching one station wouldn't help grow our business… this investment will help us take the fight to the BBC and the wider commercial market.
"We think advertisers and sponsors will buy into what we do in the content rich environment we're creating."
Big news for the company's new talk network, talkRADIO, is the return of controversial former MP George Galloway to the evening lineup. The station can expect sparks to fly during his shift if previous inflammatory comments are anything to go by. Along with Galloway, a range of high profile British talkers will be heard on the airwaves of talkRADIO.
The brand new personality-driven speech radio station will launch on Monday 21st March 2016, with variety of renowned presenters at the helm. The weekday line-up will feature Paul Ross, Sam Delaney, Julia Hartley-Brewer, Iain Lee and Galloway.
From celebrity culture to the big issues in politics, the station will be strongly personality-led and will feature magazine-style shows from a wide range of topics.
Liam Fisher, National Radio Controller for UTV Media, said: "talkRADIO will give listeners something completely different from morning until night with presenters and content guaranteed to get you talking. Our work is still not done, with more fantastic presenters to be announced later this month."
talkSPORT 2, the new 24-hour sports radio station will start broadcasting on the opening day of The Cheltenham Festival, with an OB from the festival itself, on Tuesday 15th March 2016.
Studios for the new stations are "nearly finished," with this one looking good, but some of the other studios I wandered through are still bring drilled, plugged and painted with just days to go before launch. Buckland says they will be ready for launch day.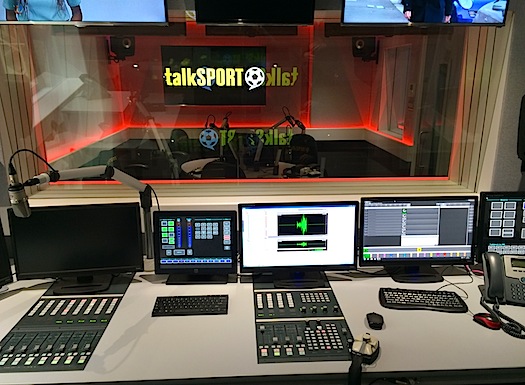 Steve Ahern is in Europe covering Radio Days 2016. Watch for more of his reports this week from Paris.