UPDATED: The Funeral will be at Macquarie Park at 2pm, Wednesday, 28, April.
Further details of the venue and how to get there are available here. Check their website in coming days for updates.
If it's true that "Nice Guys Come Last" no one told Tony Moltzen.
He'd been Sales Manager and General Manager for long stints at 2SM, 2WS and 2UE, all hugely successful stations on his watch.
Tony passed away peacefully aged 82, on Saturday afternoon after an unfair battle with cancer.
Tony's talent lay in people skills, not learned from books or in stadiums from self-help gurus. He was the type of manager who wouldn't tell you what to do so much as point and prod you in the right direction until you realised that you knew the right answer all along. So, it was really your idea to make the right choice in any given situation.
As my boss during the halcyon days of 2WS, he was the buffer between me and the board. He always had my back.
He proved that you can run a radio station and still be a nice guy.
In more recent years, since Tony retired, a small group of us calling ourselves 'The Poets' Society" – mainly because it sounded more distinguished than "Old Farts' Club" – would gather for lunch once a month at a 'cheap and cheerful' BYO to put another coat of varnish on a hoary old radio tale told a hundred times before.

Above: Lunch at Szechuan Garden, August 2018 with (L-R) Bob Scott, Mark Collier, Peter Saxon, John Brennan, Tim Webster and Tony Moltzen.
Tony was our organiser who, over the past decade rarely missed a PS lunch. But he let us know the other week that he probably wouldn't be able to make the one scheduled for last Friday. By Saturday, he was gone.

Goodbye old friend. There'll be another lunch where we'll set a place for you and raise a glass to a well lived life. BTW, it's our shout.

Tony is survived by his wife, Marie and children Paul, David, Steve & Karen as well as several grandchildren.
A funeral will be held on Wedmesday 28th of April. More details to be announced.

Peter Saxon

"A Great radio Man. A Wonderful people person. And a truly great Mate

"Tony was a loyal and caring member of the Wesgo Network during it's rapid growth period in which it became the largest Commercial Radio Network at that time in Australia.

"His support to me was incredible.I loved him dearly and will miss him greatly."
Bob Scott
"Tony and I first met in 1984 when Bob Scott employed us to rebuild the Wesgo executive team following a tragic car accident, of which Bob was the sole survivor.

"From day one Tony, Bob and I became friends and the bond that was created in building the Wesgo Radio Network has lasted almost 40 years.

"I will miss Tony as a loyal and trusted friend, a committed family man and my life mentor."
Tim O'Keefe
"I first met Tony in 1970 when I was a very young media buyer in advertising. A funnier, more decent and loyal man you won't find. He leaves a very big hole in our lives."

Tim Webster

"A true gentleman and a loyal mate, loved a laugh, great company. Excellent And caring manager, commitment to radio only overshadowed by the passion and commitment for his family. He leaves a big void and is missed already. Vale Tony, thoughts with your family."

Mark Collier

"I am sad today hearing of Tony's death.

"In recent times I remember him fondly for his humour, his broad laugh and the great radio stories over a beer or two regularly at Peter Pans.

"But behind it all was a radio man through and through, who achieved and excelled at the highest levels of broadcasting."

Keith Williams
"I've known Tony for over forty years, firstly when I was Sales Manager for 2NM and 2NX and while Tony was in control of National Advertising Agency at Adrep, which
was owned by 2SM at the time.

I did not know how the agencies in Sydney and Melbourne operated at the time and Tony went out of his way to assist me and he had the best staff in Sydney and Melbourne.

He called me one day and spoke to me about coming to 2SM as Station Manager at the time I was Acting General Manager NX, NM.

I realised after twelve months at SM that Tony asked me to take control of the 10 to 18 year old radio research. It wasn't long before Tony left SM for Wesgo (2WS) and left me with a notice and best wishes as he recommended me for GM at SM.

On the friendship side we enjoyed the social side, a favourite restaurant he liked was "Lees Fortuna Court" as did most of us. Sometimes Marie joined us, if not we sent her some takeaways, usually lobsters."

Peter Hill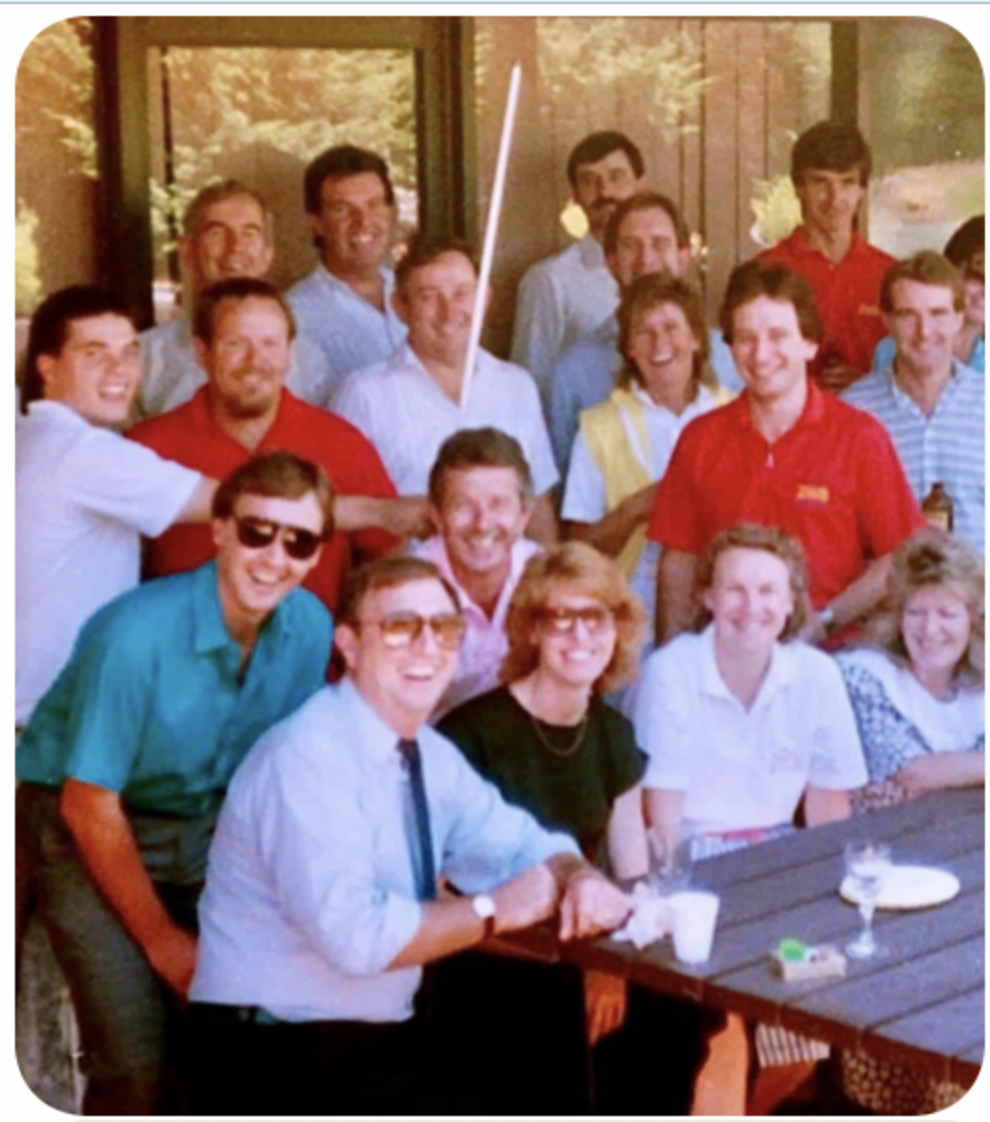 Tony Moltzen, front and centre, in much younger days at 2WS (earlier reported as AdRep, a radio sales agency.)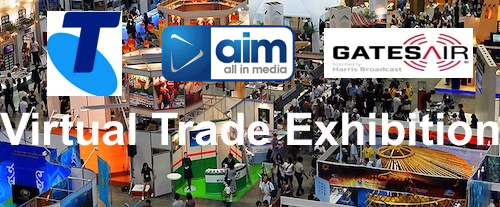 ---
Subscribe to the radioinfo podcast on these platforms: Acast, Apple iTunes Podcasts, Podtail, Spotify, Google Podcasts, TuneIn, or wherever you get your podcasts.