Radio Tomorrow with James Cridland
Last week, listeners to TXFM in Dublin Ireland heard, just after Teleman's Dusseldorf played, this announcement:
"You may have seen reports online or on social media that TXFM is closing down, or going off-air. Unfortunately, this is true."
The station comes off-air by October 26 this year, when its current broadcasting contract ends. Six full-time employees will be made redundant. The station's based in Communicorp's offices in Dublin, so there should be a lot of shared costs; but even so, Gervaise Slowey, the CEO of Communicorp, said in a statement that the station was losing money.
So, here's how radio stations work in Dublin.
There are two original local radio licences – 98FM and FM104 – and a host of additional radio stations that have a format set by the BAI, the Irish regulator. Dublin in total has 21 different licenced stations, serving the 1.8 million people who live in the Greater Dublin Area. (There ought to be a chart, somewhere, showing "number of radio stations per thousand people" for cities across the world. I'd be fascinated.)
TXFM held the quaintly titled 'Alternative Rock Music' licence. So, unlike radio stations in the US, you can't format flip: the format is alternative rock, and that's the format you have to broadcast. That format comes complete with quite a few rules on what you can broadcast: even how much speech you're allowed at a minimum, and how much Irish music you should play.
The licence is advertised, and applicants end up having to fill in rather a large document that asks all kinds of questions, including a layout diagram of your offices, and even how the studio security system will work. Win, and your licence – a "contract", in Irish broadcasting jargon – lasts for ten years. At the end of that ten year contract, you have to apply again. Typically, but not always, the incumbent is in the best position to continue broadcasting, and gets re-awarded the contract.
What happened here is that TXFM's owners appear to simply not get the station to pay its way, and so didn't bother applying again for continuation of its licence.
However, nobody else applied – partially because, if the incumbent usually gets reoffered the licence, there's little point. One of those people who wanted to get the licence was Simon Maher, owner of 8Radio, a (mostly) online-only service. In a press release, he said that he "hopes that the Broadcasting Authority of Ireland will recognize the need for a new model to maintain sustainable niche broadcasting."
A "new model"? One that's less onerous in terms of regulation, I'd guess. Not only is music-intensive radio under threat from streaming services, but Ireland's recession isn't showing many signs of improving. Are the regulations sensible, with the increased threat from (non-regulated) streams?
And from TXFM to the UK's Xfm, Real XS or Virgin Radio Xtreme, history seems littered with examples that show us that alternative rock, particularly, isn't a format that appears easy to win a large audience with. Is it really the best format for regulators to demand to be put on-air?
About The Author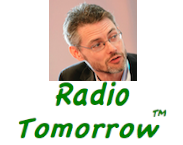 James Cridland is a radio futurologist, and is Managing Director of media.info, a companion website to radioinfo and AsiaRadioToday.
He has served as a judge for a number of industry awards including the Australian ABC Local Radio Awards, the UK Student Radio Awards, and the UK's Radio Academy Awards, where he has also served on the committee. He was a founder of the hybrid radio technology association RadioDNS.
James is one of the organisers of nextrad.io, the radio ideas conference each September, and is also on the committee of RadioDays Europe. He writes for publications including his own media.info, Radio World International and RAIN News.
James recently moved from North London to Brisbane with his partner and a two year-old radio-loving toddler. He very, very much likes beer