Triple M Central Coast afternoon announcer Bob Peters has been diagnosed with cancer.
A year of back pain alerted him to seek medical tests, which found that a tumor had been growing on a nerve in his back. Five years earlier Peters had a kidney transplant.
This week friends and fans supported Bob as he is about to begin his treatment at a fundraiser event at Wyong Golf Course.
He told NBN News the support is "overwhelming."
Bob's daughter wrote a message of thanks on Bob's facebook page to those who attended.
An enormous thank you to everyone who attended or supported Dad's golf fundraiser yesterday! The money you all donated is an extremely humbling gift.

May I also thank you for the intangible gifts you gave my family and I yesterday of warmth, laughter, love and joy.
Knowing that we are not in this alone is the most precious gift you could have ever given us, it is truly in a league of its own.
Bob's children have started a fundraising campaign to raise money for Bob to fulfil a dream to travel around Australia in a motor home.
A single father, Bob has worked continuously in radio, even during his transplant, to raise his kids.
The message on the Gofundme page, written by his kids, describes his journey.

Dad was only 45 when he fell sick to Polycystic Kidneys. A chronic illness that saw his kidneys fail to work. Ongoing dialysis every second day in hospital kept Dad alive. He still worked full time to raise us. However, it seemed that every associated complication that this illness could produce, threw itself our way, from countless golden staph infections, to preventative brain surgery for an aneurysm. We fought long and hard, year after year, waiting and surviving.
As most of you know (those who joined our 'find my dad a kidney' Facebook group), 10 years later we finally received THE CALL and Dad received an organ transplant. After a decade of hardship, we could finally breathe again.
For the past 5 years Bob Peters has been back at it killing it on Radio, pumping out voice overs, riding his Harley and rebuilding his life.
It's been wonderful for us to see him happy and free.
Now this.
It is with absolute grief and devastation that I say we've been wounded once again, punched so hard we're in shock.
A few weeks ago Dad was diagnosed with Renal Cell Cancer with Mets to the bone. A terminal cancer that has flipped our lives upside down in a matter of weeks. He's also been diagnosed with 'm' protein in his blood which leads to multiple myeloma or bone cancer.
Heartbroken and hopeful. A dream of Dad's has always been to pack up and travel Australia. A motorbike on the back of a Motorhome, the wide open roads, the vast unforgiving beautiful Australian bush, the beautiful coastline.
Today, instead of waiting and surviving, Dad is choosing to start living. We need your help. Health and financial hardship go hand in hand, making a Motorhome almost out of reach. But that's where we all come in. One small moment of generosity, pillar by pillar, brick by brick, we can get there and help Bob live a little. We're asking for donations to buy Bob a Motorhome so he can start living, because it's never too late to dream.
Contribute to the funding campaign here.
Good luck Bob!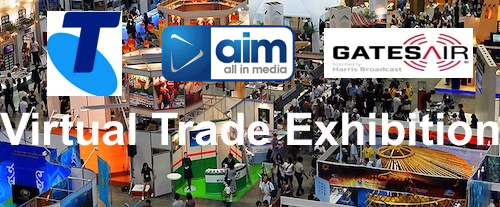 ---
Subscribe to the radioinfo podcast on these platforms: Acast, Apple iTunes Podcasts, Podtail, Spotify, Google Podcasts, TuneIn, or wherever you get your podcasts.