Grant Broadcasters is about to turn on 8 new FM signals for four South Australian stations.
The Adult Hits' format stations are; 5MU Murray Bridge, 5AU Spencer Gulf, 5RM Riverland & 5CC Port Lincoln.
The new signals are another example of Grant Broadcasters' continued commitment to investing heavily in their local markets and local teams.
The announcement happens in the same month as the launch of several other locally based shows we have covered in recent days: the new South Australian statewide Drive show 'Around SA', the soon to be launched South Australian rural show 'Primary Focus' and the new local sports show 'The Sideline View' live every Saturday from Feb 20th in all markets across SA.
Grant Broadcasters CEO Alison Cameron says: "We are thrilled to finally launch these FM signals for our brands across South Australia after years of planning and execution. It will be fantastic for the audience to hear our stations in crystal clear FM quality. This coupled with our increasing focus on live and local programming is great news for our audiences and advertisers."

Grant Broadcasters Regional General Manager for Victoria & South Australia Peter Upton is impressed with the work of his technical team. "Our engineering team has done a fantastic job getting all of this new infrastructure in place and ready to go. A couple of our translators, Waikerie and Mt Neild are still in development stages, but should be on air in the very near future. Both of these markets will continue to receive the AM signal to ensure coverage. Additionally, 5CS listeners will continue to receive their local information and music on AM."
South Australia Content Operations Manager Glenn Baker is "extremely pleased to be launching the new FM signals for our 'Adult Hits' stations. We believe the upgrades will increase audience share across all markets, which will assist our brands being able to continue delivering strong results for our valued clients."
The new signals will go live on the FM band on March 1st, 2021, with both 5MU & 5AU ceasing to transmit on AM frequencies 1125AM (5MU) & 1242AM (5AU) on March 28, 2021.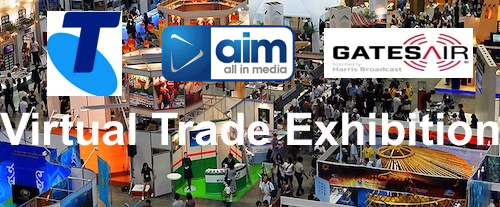 ---
Subscribe to the radioinfo podcast on these platforms: Acast, Apple iTunes Podcasts, Podtail, Spotify, Google Podcasts, TuneIn, or wherever you get your podcasts.